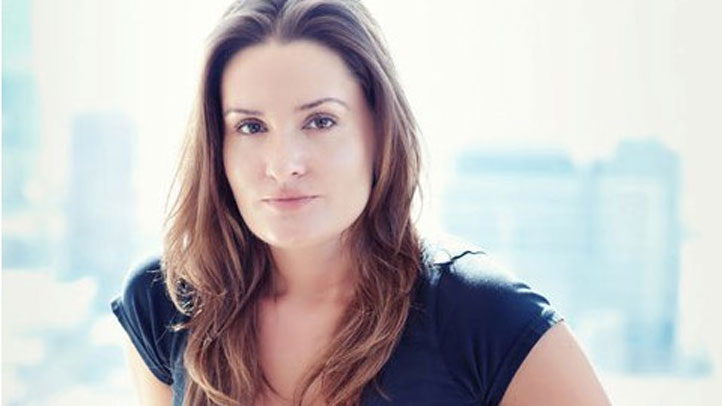 Author, photographer, music entrepreneur, and stylista Ashley Berges gave us a sneak peek of her closet recently, and she also filled us in on her current book, her slight obsession with motorcycle boots, and the very special person who helps organize her wardrobe. Berges is not your typical Dallas girl, and we're introducing you.
What are three words that describe your signature style? "Truth, individuality, and presence. Because I think you have to have all of those things before you know and embrace your own, unique style. And confidence is hugely important too, since others notice it before they even see what you're wearing."
How does your fashion philosophy relate to your life philosophy? "Well, I think what you wear can affect how you feel, but it's more likely that it's the other way around. As in, what you believe about yourself at a subconscious level changes how you present yourself to the world, and that includes what kind of style you project. Also, at a more surface level, what we input into our minds does manifest itself in other ways, and I think everyone tries to emulate a style they've seen and admired."
Your book, Live Your True Life, is out now; what motivated you to write your first book? "I started to feel like I was winning the lottery everyday and not sharing the secret with anyone else, which is just selfish! Seriously, the ideas and philosophy that I based the book on are – in a word – practical. Meaning anyone and everyone can use them to better their life. The most important aspect of the book deals with self-honesty and learning the human condition. If you understand the motivations behind your actions, reactions, and those of others you become so much more able to love."
You also talk quite a bit about how much 'input' matters, but what does that mean exactly? "Any images, ideas, etc. that we put into our minds makes it onto our mental permanent record, and I'm a big believer that you need to respect that and be mindful of what goes in. In my book, I talk about a 'rinsing out process,' and what I'm referring to is cleansing your subconscious of the ugly, negative material that is lodged there, just like you'd rinse out a glass that had become cloudy."
Anyone whose lifestyle or style philosophy you admire? "I always think of people like Jimi Hendrix. He was a true original in everything from how he dressed to how he played, and obviously, an enormous, legendary talent. For sheer brilliance, I really like Albert Einstein and the Dali Lama as well."
Speaking of music, I know your working with a band right now, care to dish? "Yes! I'm producing and working with Sons of the Lawless. Jake Busey, Lee Butterfield, Marshall Thompson, and Adam Stackpole came together in 2009, and they rock. I'm so loving working with them and watching their talents come seamlessly together the more they play."
I know you're on the road quite a bit, what fashion items do you always have packed? "My hairdryer always, always goes. Those tiny hotel ones ruin my hair! Lots of jeans and my black, Fendi motorcycle boots are ever present too."
You definitely seem to love boots; would you call that your wardrobe staple? "Oh, I love motorcycle boots! Yes, I think it might be a problem. I have a few pairs, but the ones from Fendi, Alberto Fermani, and Prada are the best."
When it comes to clothes, which designers do you choose? "I like to pair things like tees from Zensei with skirts by Bruno Cucinelli. And I love Prada everything."
Is your husband into fashion like you are? "Not as much, he's into art, but he's so good at organizing that he helps me organize my closet! Thank goodnesss because otherwise it would be even messier than it is."
Okay, last question, and tell the truth – worst fashion mistake you ever made? "Freshman year, me and my best friend went through a phase where we thought it was really cool to wear, like, cowboy boots and those shirts from Harold's that tied at your midriff. Usually, we wore them with denim mini skirts too; it was awful."
Want to meet Berges in person? She'll be doing a launch party for her book on April 7th at Tei An, but you can already pick up the book on Amazon or iTunes. It's available in English and Spanish, and you can purchase a traditional hardback or Kindle version.
Copyright FREEL - NBC Local Media