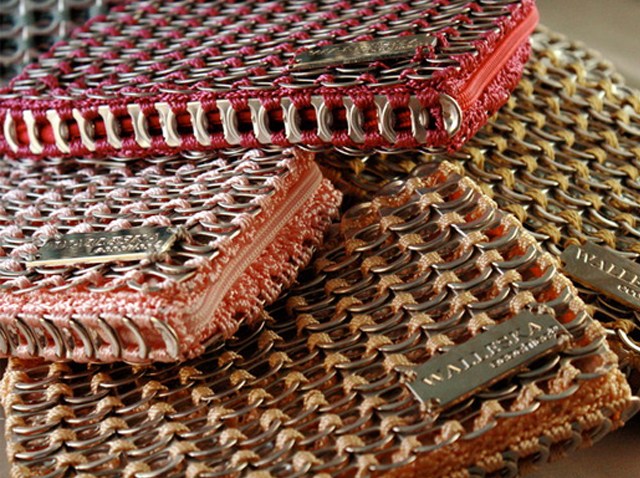 New shop, Walleska, in Dallas' West Village is redefining what it means to be eco-friendly.
Their tagline, Ecochicc, is more than just a turn of phrase; when taken apart, the letters within the word spell out their philosophy - "Ecologically Conscious Organization Celebrating, Honoring, Inspiring, Creative Communities."
We love the label's use of fully sustainable or recycled materials throughout their collection, and their commitment to giving back to the environment and community is admirable. Not to mention their bags, belts, and clothing are just plain cool.
Walleska Tepping's line represents the work of over 40 independent artists from her home country, Brazil, and their designs explore the use of soda pop tops, recycled skins, and even native plants in creating the pieces. Our favorites among the current collection are the aluminum soda tab, kimono-inspired pieces reminiscent of Paco Rabanne and the Resort ready bags in nude metallics. We also seriously covet the colorful bags made of recycled, dyed fish skins. Who knew Tilapia could look so good?
Head to their store at 3699 McKinney in the West Village to pick out a few awesome accessories of your own; in addition to their own line, they also stock other eco-conscious, local labels.
Copyright FREEL - NBC Local Media