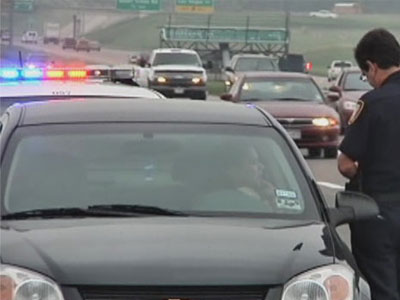 The Texas Department of Safety wants to help a few hundred thousand Texas illegal drivers become street legal again.
The department announced Tuesday an amnesty amendment to its Driver Responsibility Program.
For the estimated 650,000 people in Texas who have suspended driver's licenses, owe traffic fines, or surcharges — $1,000 per year for three years on first-time DWI offenders, for example — the amnesty program offers up to a 90 percent discount on those fees along with a reinstated valid license.
The program opened Jan. 17 and runs through April 17. It's available to people who incurred their fines between Sept. 20, 2004, and Dec. 31, 2008.
The program involves multiple provisos and hoops through which people looking to cleanse their driving karma must jump, so read the fine print.
According to a DPS news release, "traffic offenses that carry an automatic surcharge for three years, include DWI-related offenses, no insurance, driving while license suspended, driving without a license, and point accumulation."
If you fall into any of those categories, the amnesty program could be your window to big savings.
But you must act now, according to an Associated Press article, because the "DPS does not have plans to offer another amnesty period."
Clock's ticking.
---
Bruce Felps owns and operates East Dallas Times, an online community news outlet serving the White Rock Lake area. He has a clean driving record. Well, only slightly smudged.

Copyright FREEL - NBC Local Media