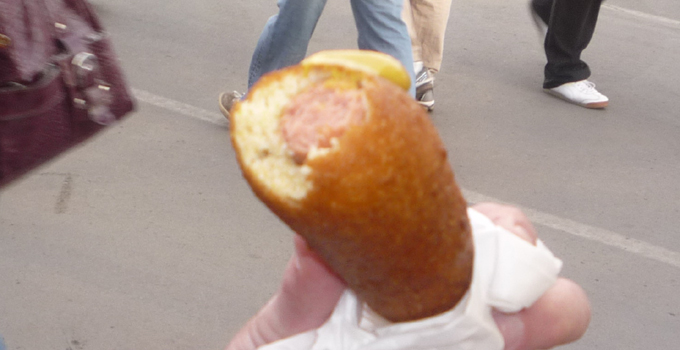 You already know the State Fair of Texas is big. Like, massive big. A full rundown of all the events, shows, rides, food, fun, and everything else to do at the Fair would take pages and pages to highlight everything.
So we're taking the opposite approach and simmering the State Fair of Texas must-dos to ten words or less.
Big and Bright
Chinese Lantern Festival - Breathtaking building backdrops, dragons and animals along a winding path.
Illumination Sensation - Feast your eyes on lights, music, and dancing water.
Reliant Starlight Parade - Illuminated floats and giant puppets glide through Fair Park.
Family-Friendly Fair
Oak Farms Children's Activity Center - Mother Goose and friends act out nursery rhymes.
Kidway - Pint-sized Fair rides give smaller scale thrills.
Children's Aquarium at Fair Park - Find Nemo, sharks, rays, and turtles at kid-friendly aquarium.
Showcase Showdown
Garden Show - Real examples on 100 beds on yard do's and dont's.
Auto Show - Massive show includes first looks at today, tomorrow's models.
Celebrity Cooking Demos - Taste delicious food, then learn how to make it.
Booth Spotlight
Girl Scouts 100th - Celebrating a century of Girl Scouting. Also, Fried Samoas.
Adopt a Dog - Find Fido a forever home.
Rapid Strike - Simulator displays complex, high-energy, down-range Air Force missions.