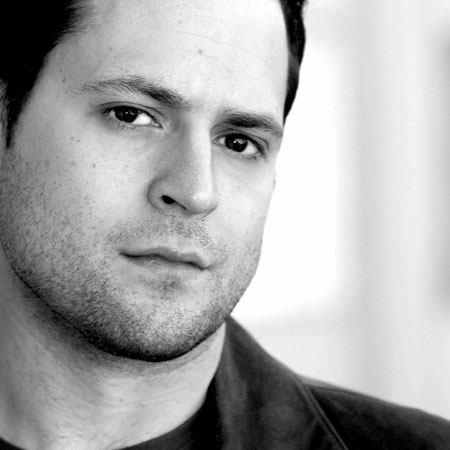 The last DFW-area comic standing from this season of "Last Comic Standing," Jerry Rocha made a stop home on Thursday at Hyenas Comedy Club, just days before his anticipated semi-finals debut.
This up-and-coming talent is known for tickling his audience with his impersonations. His Dallas supporters arrived in big numbers to show some love for their hometown boy and opening acts Anthony Perez, Mark Agee, and Cris Lehman.
Rocha was born and bred in Dallas, TX where he was raised by a single mom. As a kid he tried to turn his mom's frown upside down by cracking clever jokes. His sense of humor also gave him confidence in the classroom where he was seen as "shy" and "nerdy."
"There's a weird adrenalin rush you get when you make someone laugh. In elementary school, that's how I fought being shy, 'Well, maybe I'll be funny.' I was always a little bit of a class clown," Rocha said.
Being a young jokester allowed Rocha to realize his love for laughs; but it wasn't until this former Barnes and Nobel bookseller had his experience at an open mic at Dallas' "Back Door Comedy Club" that he had his comedic career epiphany.
"It was like a revelation; I thought 'this is it,'" Rocha said.
Rocha spent the next few years performing locally and ultimately succeeded at becoming a full-time comic. He moved to L.A. and has been performing all over the US ever since. His appearance on "Last Comic Standing," was tough, but gave Rocha the opportunity to grace a wider audience with laughter than ever before.
"It's intimidating. There's a lot of guys that I opened for, and like that guy's been doing it three times as long as me, and you realize that this is no joke -- no pun intended.You just gotta make three judges laugh and you have two minutes to do it," Rocha said.
He made it past the initial audition processes and secured a spot in the semi-finals. Along the way, he befriended fellow contestants on the show like Mike DeStefano of New York who also made it to the semis. Of course, we couldn't help but ask Rocha to give us the inside scoop on If he made it to the finals.
"I can only say, 'stay tuned' -- watch the show Monday night." Rocha chuckled. "But I will say this, I told myself when I went in that I just wanted to make it to the semi-finals, and I did, so I'm happy," Rocha said.
In a world of infinite career possibilities, Rocha can't imagine himself doing anything else but comedy. His pride in his work and in his field is apparent through his performance and interaction with fans. Rocha's ultimate goal is give his audience something new to think about.
"Farting in an elevator its funny. Farting in an elevator is already funny. You don't need to come to a comedy club and have some guy explain to you why that's funny. I want people to laugh at things they normally wouldn't laugh at," Rocha said.
Jerry Rocha will be performing at Hyenas Comedy Club in Dallas, TX July 1st-3rd. For ticket info click here. For more information on Jerry Rocha click here.