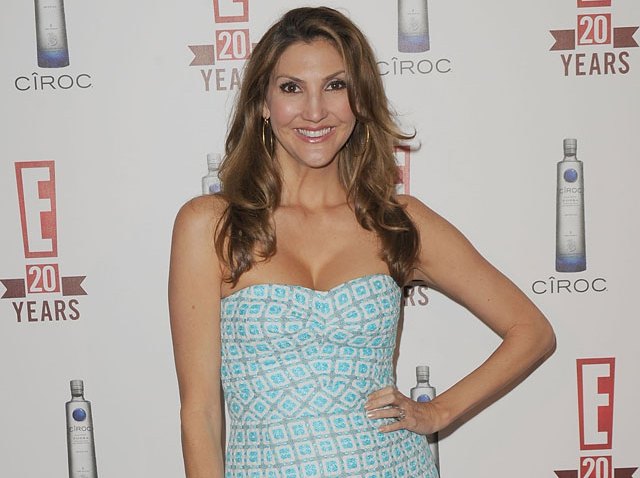 Heather McDonald, New York Times best-selling author and cast member of E!'s late-night comedy show "Chelsea Lately," took the stage of Hyenas in Dallas June 25-26 performing her slew of celebrity impersonations and comedic spin on personal life experiences.

From a young age, McDonald showed an aptitude for stand-up comedy.

"When I was in high school, and younger, I could impersonate all the teachers and my music teacher said when I go to college I should pursue stand-up comedy," McDonald said.

During her time at the University of Southern California, she studied Communications and Business in order to give her solid foundation to fall back before she tried to jump into the world of entertainment.

"My first writing job was writing on Keenen Ivory Wayans' late-night talk show, which was kind of short-lived. The experience was great. I wrote 'White Chicks' with them and I worked on 'Dance Flick,' punching it up. I had parts in both. And [the Wayans] are tall, and funny, and gorgeous, and charming; everything you'd think that they'd be."

After a series of various writing gigs, McDonald planted her feet as a regular on "Chelsea Lately," where she is currently a full-time writer for the show. The show is known for being a successful platform for female comics.

"It's the best time for female comics right now. Because it's going away from 'I don't think chicks are funny.' It's going from 'I think you're funny for a chick' to 'I think you're funny for a comic,'" McDonald said.

Viewers aren't the only ones swept up by the excitement of "Last Comic Standing." McDonald credits the show for motivating her to get back into stand-up.

"I had taken a seven-year break from standup, and that show came on, which inspired me to go back to stand-up about four years ago. All my jokes prior to that were about dating, but now I'm married, so I wrote an entire new act and started testing it at the Improv," McDonald said.

McDonald's excitement led to her audition. But she had a less than pleasant run-in with one of the former judges, Anthony Steven Kalloniatis, aka Ant.

"I auditioned for it and it was a disaster. Ant was awful. He accused me of stealing a joke before I finished it and told me to leave. That was the only time I cried after an audition. So I hate Ant, he's a dick," McDonald said.

During her time in DFW she also made an appearance at Legacy Books in Plano Saturday afternoon to promote her new book, "You'll Never Blue Ball in This Town Again."

"It's about all the guys I did not have sex with because I wanted to get a boyfriend first. It's really hard to get a boyfriend without sleeping with them. During the process of these years I was doing stand-up, trying to get an agent, and living in L.A., so there's some celebrity stories. I'm just completely honest and bare all," McDonald said.

She said the most valuable lesson she learned during this time was to date a variety of guys in order to find the one best suited for her.

"Date guys; force them to date you, so that you can be picky. Don't just end up in something because it's a sexual thing that ends in a year, then you're not pursuing your dreams because you're wrapped up in this relationship," McDonald said.

Although she was initially disappointed with her dating luck until her late 20s, she now feels not rushing into sex was worth the wait.

"I've been married for 10 years now. So I have had sex; I've given birth to two children, so I've had it twice," McDonald joked.

McDonald plans to continue her work with television writing, and hopes to have her own show one day. Her book-writing career is also a passion she strives to continue. She has already starting planning for her second book.

"My second book would be about my life now. Like about marriage and kids. I think it would be called 'From Blue Balls to Tee Ball,'" McDonald said.

For more info on Heather McDonald and her new book click here.