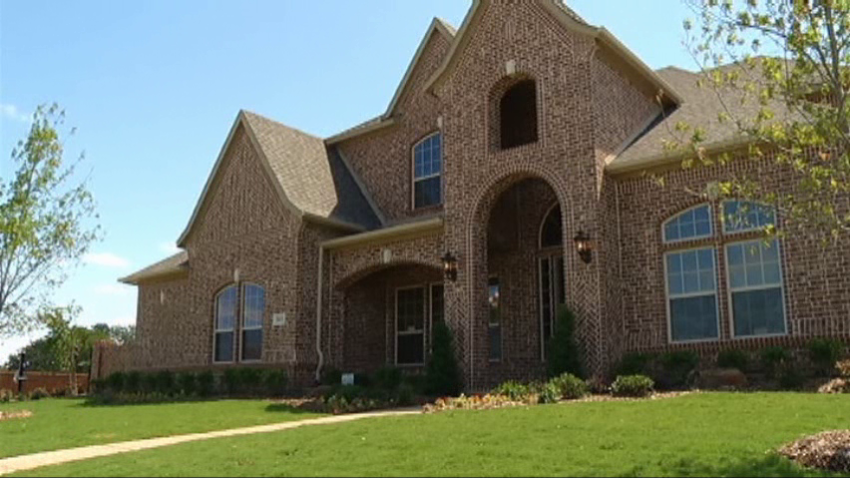 The 2011 St. Jude Dream Home in Colleyville opened to the public Saturday for free tours. Half of the 10,500 tickets available for the home giveaway have already been sold.
North Texans are touring 3,900 square feet of luxury in Lavaca Trail Estates. The house is valued at about $500,000 and has four bedrooms and three-and-a-half baths on two floors.
It's the first year the DFW-area Dream Home comes with a fridge and freezer -- and it's a big one. The unit has almost 40 cubic feet of space (nearly twice the size of a regular refrigerator) and is Energy Star rated. It costs only about 10 cents a day to run.
The kitchen also has a touch faucet, which is perfect for greasy hands.
"I'm thinking we're going to need more furniture," said Deborah Brown, who toured the home. "It would be a dream come true. We would never be able to afford something like this."
Plenty were impressed with the master bath -- with large walk-in closet, a stand-alone tub, and a walk-in, multi-head shower.
Graham Hart Home Builder and other companies donated everything in the home.
"We spent a lot of time and energy trying to put together a house that people would like, and to hear the positive feedback just gives us a nice, warm feeling," said executive director Doug Skomer.
Families are already making plans for the backyard. The home's media room is a favorite, especially among the men.
"They all picked their rooms when we walked around upstairs," said William Womack of his children. "We're ready to move in and get set."
All ticket proceeds will benefit St. Jude Children's Research Hospital. The home will go to one lucky winner.

The house is open every Saturday from 9:00 a.m. - 5:00 p.m. and Sunday from Noon - 5:00 p.m. now through June 19th. During the week of June 20th - June 25th, the home will be open daily from 9:00 a.m. - 9:00 p.m.
Tickets are limited and going fast, so don't miss your opportunity to win.
Purchase your ticket today by texting "NBC DFW" to 877877, calling 1-800-535-6748, visiting www.dreamhome.org, or any DFW area Graham Hart Home Builder model home. Tickets are $100 each. More information, click here.
There are many other prizes valued at $1000 or more in this year's Dream Home Giveaway, so purchase your tickets to win.
NBC DFW is a sponsor of the St. Jude Dream Home.