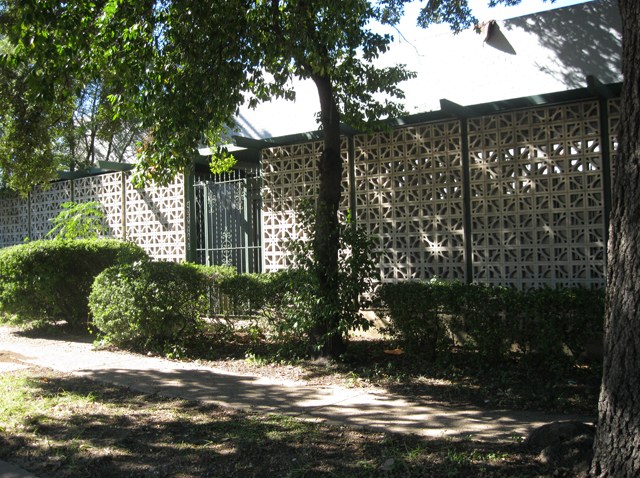 IndieGenius is set to open its' doors next month, and we got a preview thanks to fashionable founder Julie McCullough Kim. The soon-to-open marketplace for micro-boutiques will provide a showroom and storefront for local creatives to sell their pieces in a collective space in the heart of Oak Cliff.

IndieGenius will feature varied designers producing everything from jewelry to furniture; local favorite Zola's Everyday Vintage has rented a booth to sell their antique furniture, DH Originals is taking a space, and the Three Bishops label and House of Joie are joining in the fun too. They'll also feature the only fabric store in the Oak Cliff area, the aptly named Urban Spools.

"I want it to feel like a community-based general store but with industrial, minimal decor," Kim said of how she hopes IndieGenius will appeal to shoppers, buyers, and vendors. "This is a new face on an old concept, and my biggest wish is for us to thrive and to see similar initiatives pop up in other cities," she added.

Kim's current store, Make, will remain a separate and uber-popular business, but her Urban Bazaar project will meld with IndieGenius.
"We want to hold a Bazaar event as often as once a month if we can, and we plan on renting temporary space to vendors who just want to join us for the fairs in addition to the existing IndieGenius tenants," Kim said of what to expect from the Urban Bazaar scene.

Other special events planned at IndieGenius include the sure-to-be-fabulous "Anti-Black Friday Event."
"We're going to open at 2 p.m. that day -- no offense to those having sales at 4 a.m., but we want our shoppers and vendors to join us for a relaxed experience following their leftovers. They'll definitely be in the mood for a glass of wine and some great shopping by then," Kim quipped of her November plans.

Thirty-eight vendors have already joined IndieGenius with room for roughly fifteen more to rent space. So, act now if you want to be part of Dallas' newest creative venue. IndieGenius will open softly in November with a Grand Opening planned later. Keep tabs on the excitement at their website or follow them on Facebook.
Copyright FREEL - NBC Local Media