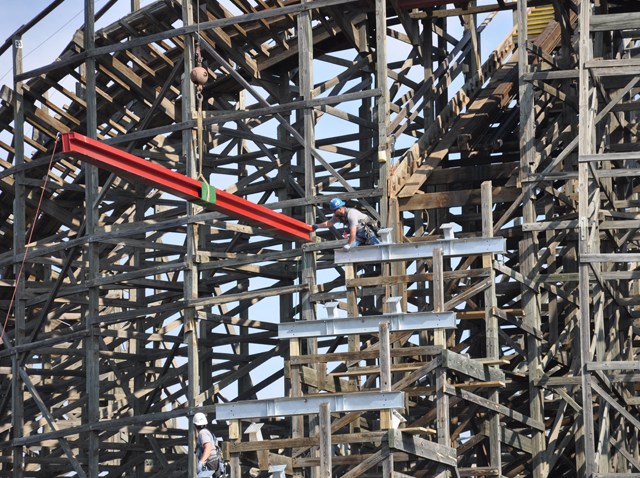 At 143 feet, going 63 miles per hour, there may have seemed to be no way the Texas Giant could get any grander. Wrong!
Renovation just began to make the roller coaster at Six Flags Over Texas in Arlington even better. Avid coaster riders can get ready for the steepest drop in the world at 79 degrees. If that drop is not a sufficient thrill, then the increase of speed faster than 65 mph will have anyone's stomach turning.
The enhancements to the roller coaster are expected to cost $10 million.
The new Texas Giant will be unveiled this year during the park's 50th anniversary celebration year.
In the meantime, the amusement park opens this weekend.
The park will be open Saturday from 10:30 a.m. to 6 p.m. and Sunday 11 a.m. to 6 p.m.
Get More:
Sixflags.com