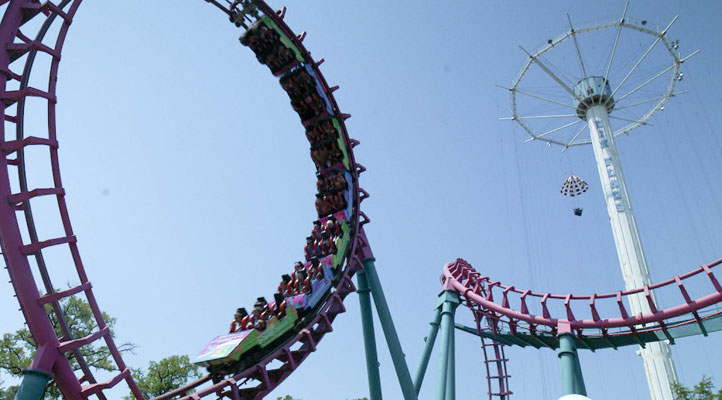 Six Flags Over Texas is closing two iconic rides this fall -- the Texas Chute Out and Flashback.
The park said Thursday that the rides will be in operation until Labor Day, after which they'll be removed.
When asked what was taking their place, spokesperson Sharon Parker would only say we'll have to stay tuned to see what else they have planned.
The Texas Chute Out, the tall parachute drop ride near the park entrance, was opened in 1976 and modeled after the old parachute drop at Coney Island. More than 29 million riders have ridden the ride in it's 36 years, park officials said.
In the past, riders could choose whether to stand in a basket or sit in a chair as they were lifted 200 feet into the air where they were afforded an enviable view of the park and surrounding area. The chair or basket would then suddenly release, sending the riders plummeting earthward. About halfway down the ride would catch, as if the parachute had filled with air, giving riders a slow, soft descent to the ground.
The adjacent Flashback, which opened in 1989, is a "boomerang-styled coaster" that flipped riders upside down a total of six times, three forward and three backward, at up to 50 mph. Over it's three decades, the park estimates 17 million people rode the coaster.
The final farewell for the two rides will be Monday, Sept. 3.