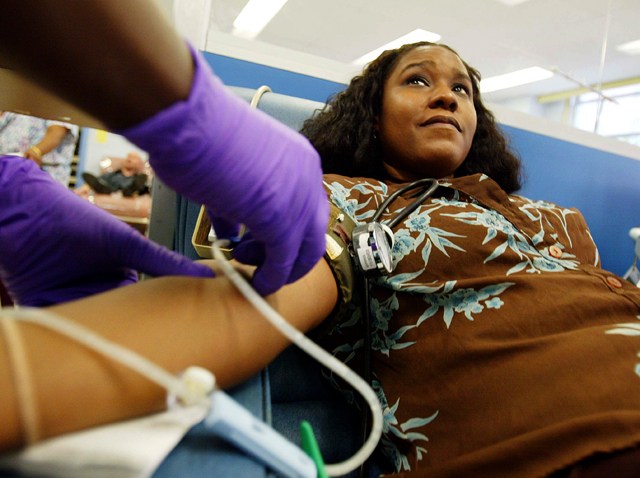 Fireworks and barbecue are great, but if you want to put a real sparkle in your weekend, consider giving blood with the American Red Cross.
The Red Cross is concerned about their blood supply -- so concerned that it will be entering everyone who gives blood from July 1 until the fourth into a drawing for a $1,000 gas card.
What's a little blood when you could win $1,000 worth of gas? Your fear of giving blood can't be larger than your disdain of paying too much for gas.
According to the Red Cross, summer is traditionally a difficult time for blood collection, and this summer is no different.
Volunteer donors are the only lifelines for patients in need of a transfusion, and just like our forefathers who fought in the American Revolution, you too can be a hero for the community this July Fourth weekend by giving blood and helping save a life.
Call 1-800-RED CROSS or log on to www.redcrossblood.org to find a blood drive closest to your location this holiday weekend.