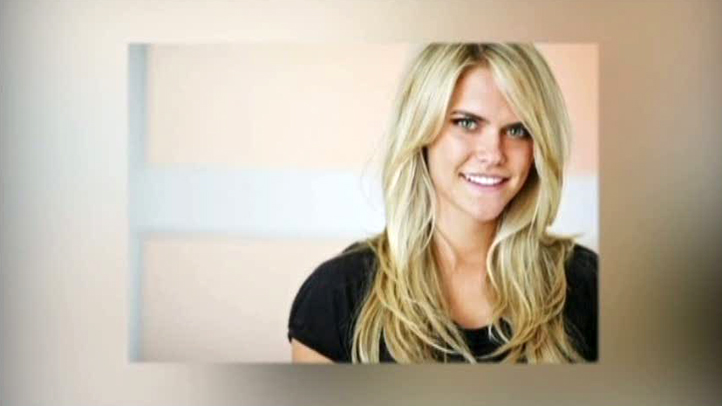 Sambuca 360 at the Shops of Legacy in Plano hosted a benefit for injured model and fashion blogger Lauren Scruggs on Tuesday night.
Most people at the fundraiser for Lauren Scruggs, who was injured in an accident with plane propeller earlier this month, had never met her but were touched by her courageous fight to live.
"We prayed, and this came about," said Lisa Kimbell, who organized the event.
All of the money raised at "An Event for Lauren" will go to the Lauren Scruggs Hope Foundation to help cover Scruggs' mounting medical bills.
The 23-year-old model and fashion blogger was severely injured after walking into a rotating plane propeller on Dec. 3 after an aerial tour of Christmas lights over North Texas.
"I will just tell you, the entire story is a miracle," family spokesperson Janeè Harrell said. "The way she looks physically is miraculous, and God has done great things to heal her body."
Harrell said Scruggs is slowly returning to her spunky self, asking for natural remedies over pain pills and requesting her favorite healthy foods during long rehab sessions.
"Typically when I'm not feeling well, I want junk food. She wants kale and Brussels sprouts and sweet potatoes," she said.
Scruggs' progress is also giving hope to total strangers such as Dallas-based actor Burton Gilliam.
"I'm so proud to be a part of this," he said. "This is something very special. I think we are starting to see the start of a new day for Lauren."
He including some of his Blazing Saddles memorabilia in the silent auction.
"An Event for Lauren" also included live music.
Scruggs, the editor of LoLoMag.com, sustained a brain injury, lost her left hand and eye and now has a prosthetic eye. She is recovering in a Dallas rehabilitation center.
Donations for the Lauren Scruggs Hope Fund are being accepted at any Frost Bank or through the website for LoLo Magazine.
More: Caring Bridge: Lauren Scruggs, Facebook: Love for Lauren
NBC 5's Elvira Sakmari contributed to this report.