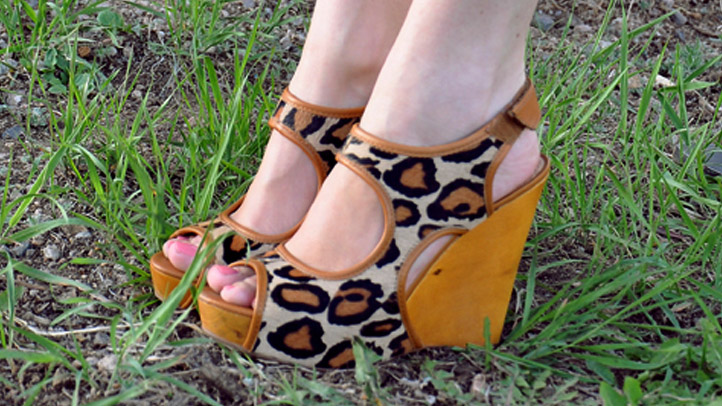 Jesse Edelman, son of fab footwear designer Sam Edelman, was in Dallas recently to show off the label's Spring collection at Neiman Marcus' Northpark location, and we were lucky enough to catch up with him to chat about Palm Beach, the line's cult following, and the label's possible pop-up shop expansion.
What's your personal favorite from the Spring collection? "I love the 'Lorissa.' I think the rock-n-roll studs are, actually, becoming a sort of classic for Sam Edelman. It's the shoe that everyone asks for, and we'll definitely keep going forward with that style."
You have a hand in all areas of the line; so, what do you think has turned your fans into absolute fanatics? Because, seriously, women swoon for Sam Edelman! "Well, before a shoe even makes it into the collection, it's gone through over 20 hands. That means the styling, detailing, and even the packaging is very much tailored to our aesthetic. I think that attention to detail and the fact that we love to connect with our customers personally, like this event with Neimans, is why our girls keep coming back to Edelman. We appreciate our buyers so much, and I think that's reflected in our desire to be face-to-face with those that wear our shoes so well."
The label recently did a pop-up shop in Palm Beach for the Holiday and Winter season there; any plans to do more pop-ups or bricks and mortar Sam Edelman stores? "The Palm Beach project went so, so well! We know that area well, and it was a really cool opportunity there. We are definitely thinking over options in terms of freestanding shops and additional pop ups. It's all about finding the perfect location, like we did in Palm Beach."
Tell me about the Fall line; what can we expect from the collection? "We're definitely doing styles that are rocker chic, very motorcycle-inspired. You'll see lots of suedes, embellishment, and animal prints throughout the Fall collection."
You've been to Dallas before, I know; what are some of your favorite places in town? "I found my new favorite Dallas restaurant last night, Bolsa. It was one of the best meals I've had and a great atmosphere too."
If you missed meeting Jesse during his recent visit, not to worry, as he'll be back in Dallas during the first week of May with the Sam Edelman Spring line in tow.
Check out their website for the latest news, and see today's gallery for a peek at the Sam Edelman shoes you'll find this Spring at Neiman Marcus.
Copyright FREEL - NBC Local Media