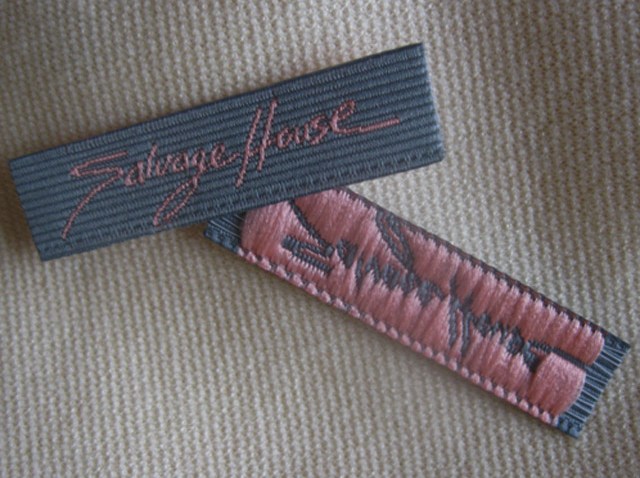 Known for her ability to rework even the most unpromising and difficult vintage pieces into modern, wearable clothes you'll want to live in, it was inevitable that Tracy Popken would create her own label.
We caught up with the designer to hear about Salvage House's inagural collection, set to be available by February 19 at Zola's in Oak Cliff. Popken talked architechture, aspirations, and how to fix a hot mess as she filled us in on her line's Spring looks.
What inspired you to start redesigning vintage pieces?
"My Mom taught me to sew when I was really young, and I started working with vintage during college. During a short stint at Ahab Bowen, I began altering and repairing damaged pieces on the job that I couldn't bear seeing go to waste. Their level of detail and construction was quite inspiring, and I decided to build my business around it after graduating."
Any special significance to the name Salvage House?
"Definitely! Architectural salvage is the process of extracting the best details of historic buildings as they're torn down and then selling everything, from the beautifully worn wood floors to carved mantles. I fell in love with the concept and incorporated salvaged pieces into the home I bought and restored in North Oak Cliff. Salvage House is about valuing the best parts of our design history by blending them into our present lives in a relevant and inspiring way."
What's your own go-to look or signature style?
"A simple top and high waisted skirt."
What's your favorite piece you've ever redesigned?
"My favorites are the ones that endure the biggest change, so I have a new favorite every month. I start out thinking 'what can I possibly do with this hideous mess?,' and end up being blown away by how it transforms beyond my original vision."
What can you tell us about your 2011 Spring collection?
"The whole point is to create just a few pieces, made entirely by hand, that are classically feminine, flattering staples of your wardrobe. It's some of the most timeless dress styles in equally classic, beautiful fabrics. My goal is to make a collection that inspires people to say 'she's so lovely' rather than 'look at that lovely dress.'"
Where will fans be able to shop the collection? And when? Please say it's soon!
"Zola's Everyday Vintage in the Bishop Arts District starting February 19, 2011."
What, in your opinion, are the best investment pieces when buying vintage?
"Clothes that flatter your figure and can be fully incorporated into your wardrobe; that way, they can be worn over and over again as they were originally intended."
What or whom do you find creatively stimulating?
"I find the dresses themselves very inspirational. Unlike newer, mass-produced clothing, you can read the story of how vintage clothes were made, worn, and changed in the seams and threads. I like to imagine where it's been and where I'm getting it ready to go."
What designers' work do you most admire?
"Anyone who chooses to jump into the void, to have vision, and follow it as far as it goes."
Fall fashion week is coming up in February, any thoughts toward a Fall collection yet?
"1940s inspired coats that look like a dress once you get them on. I love those!"
Visit Salvage House's website for more information. Plan to shop the debut collection? Zola's Everyday Vintage is located in the Bishop Arts District in Oak Cliff at 414 North Bishop; they're open seven days a week, with limited hours on Sunday.
Copyright FREEL - NBC Local Media