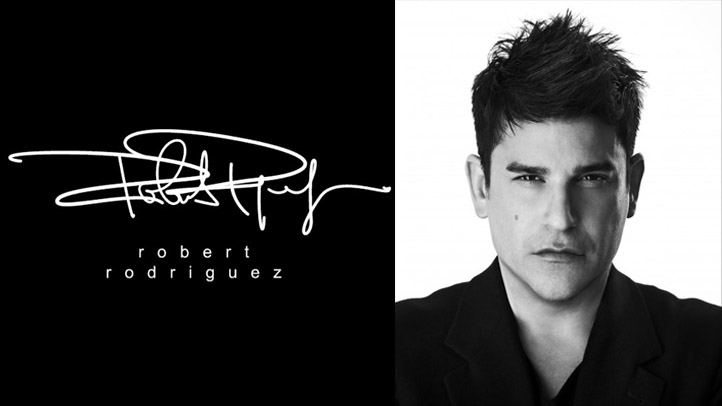 We were lucky enough to catch up with designer Robert Rodriguez during his recent trip to Dallas, and even better, we were there for the debut of his spring collections at Neiman Marcus' Northpark location.
Rodriguez shared his thoughts on what he finds glamourous, his collection favorites, and the film that inspired his spring looks. The Seventies-esque pieces he showed were some of our favorites of the season, not to mention Rodriguez wowed us with his candor and commentary.

On glamour: "I love the Thirties and Forties. I think of Marlene Dietrich in a tuxedo! There's nothing more glamourous than that, and the general old Hollywood aesthetic of that time."

On what inspired his spring pieces: "The Seventies movie, Eyes of Laura Mars, with Faye Dunaway is one of my major inspirations. All the glam, gold, wild looks in that movie. The big hair and wide-leg pants; I love it all."

On his favorite pieces in the collection: "The wide-leg white pant suit is amazing. I also like the sexy, gypsy skirts and all the chiffon because it's so easy to wear."

On what type of woman he thinks of when he designs: "All women! I mean that's what it's all about for me, making clothes that are edgy but work for many different women at the same time. Every girl is an individual, and that's what I focus on. My clients range from 18 to 50; so, I want for all of them to find something that's easy to wear and makes them each feel gorgeous."

On inspiring women closer to home: "My mother is beautiful. Just beautiful. No one in my life has inspired me more. I think of her when I design, or really, when I do anything else as well."

On Robbie and Nikki, his more youthful spin-off line: "I always pictured Robbie and Nikki as two free-spirited, traveling girls roaming the country together, getting into trouble, and just living in a generally bohemian way. I also wanted the label to be more attainable in terms of price point and casual wearability. So, I love the loose beaded tops and tunic pieces that are meant to pair back with skinny jeans, leggings, or whatever she might already have in her closet."

Buy Rodriguez's collections at Neiman Marcus, and check out the Robert Rodriguez website for more insight into the world of the designer and his label.
Copyright FREEL - NBC Local Media