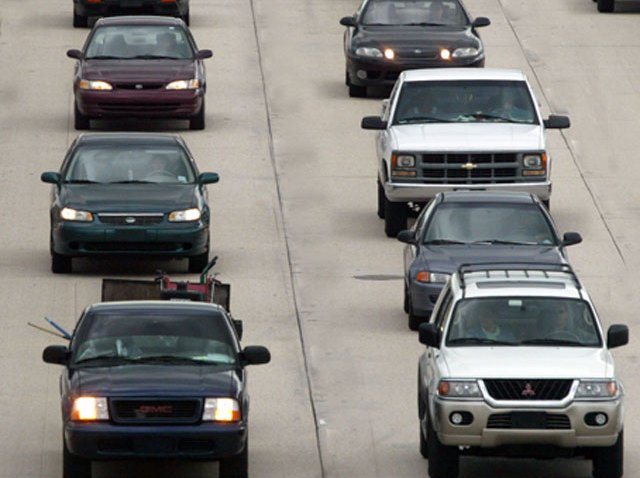 Texas is caught in a highway paint shortage that could mean fading lines under the summer heat and a free-for-all along busy roadways.
Texas Department of Transportation spokesman Chris Lippincott said the agency has suspended redrawing the stripes on existing roads due to the shortage of a resin-like material called methyl methacrylate. Manufacturers have notified Texas about production and demand delays.
The Dallas Morning News reported Tuesday that Texas normally would have enough paint to redraw 171 million feet of the 4-inch-wide stripes on highways and other state-maintained roads.
Lippincott said construction of new roads will continue, but the paint shortage could delay some required striping. Temporary markings and "no center stripe" signs will be used.
Drivers will, of course, want to use extra caution on roadways with worn or no markings.
Lippincott said the shortage is expected to ease later this year.
Copyright AP - Associated Press