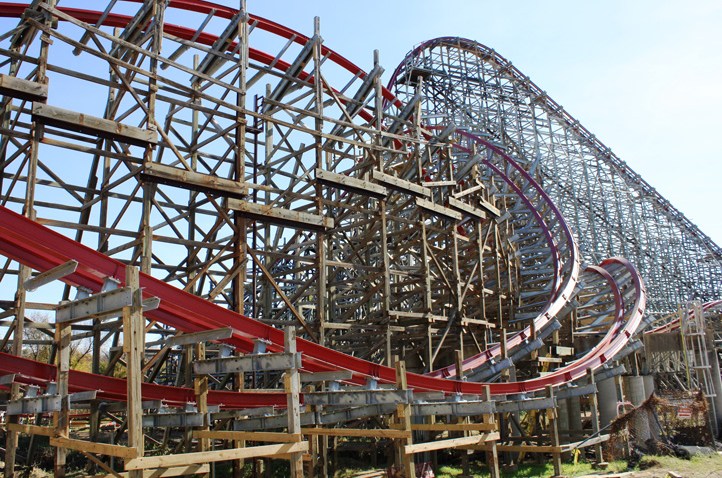 This morning, NBCDFW took a live ride on the New Texas Giant, opening Friday, April 22, 2011 at Six Flags Over Texas.

While we stayed safe and G-force free in the studio, we got a live look at folks riding the ride -- many for the first time -- and even got Rollercoaster! Magazine reporter Tim Baldwin to give us a on-ride commentary of the new coaster. (See the above video for all the action.)

The new version of the wooden roller coaster uses a new steel track, updated cars, new ride theming, and a huge 79-degree initial drop that makes it the steepest in the world for a wooden coaster.

We've been covering the Giant renovations since Novemeber 2009, when it was first closed for the $10 million upgrade. See our previous coverage below.
Previous Coverage:
Special thanks to Six Flags Over Texas for the on-board cameras during the ride.