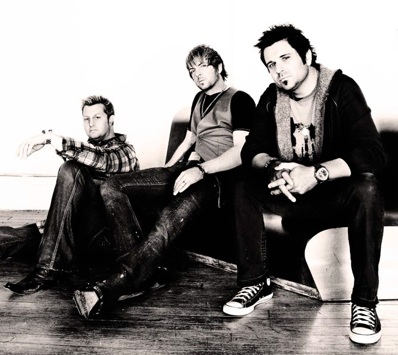 We're willing to bet that "hot music superstars" are not the first words to come to mind when you think of clothing from JCPenney.

But you've got another "think" coming.

Multi-platinum country crossover act Rascal Flatts has partnered with the Plano-based department store on their current Nothing Like This tour. Shows across the country – including Saturday's stop at Frisco's Pizza Hut Park – will feature band members Gary LeVox, Jay DeMarcus and Joe Don Rooney rocking head-to-toe looks from JCPenney.

The man behind these looks is celebrity stylist John Murphy. He's worked with the likes of Sharon Stone, Britney Spears and Colin Farrell, and is now on the road with Rascal Flatts.

So, what goes into a concert-ready wardrobe? How can we pull it off at home? Oh, and is there any truth to the rumor that LeVox sports Crocs and athletic pants in his spare time?

Read on for Murphy's answers to these and other burning questions, then check out our Gallery for more looks and tips.

NBC DFW: How long have you been styling the band?

JM: "I've been shopping for them since 2001 or 2002, and I've been on the road with them now for almost five years."

NBC DFW: How much, if any, say do the guys have in what they wear onstage?

JM: "For each event, I usually have two or three different color palettes, and within each color palette, each guy has two or three different shirts, etc. There's choices within that color palette, so then I show them my favorites...and then, from there, if there's something they'd rather try, they have that option. Yes, I would say that they have the final say. It's not just handed to them."

NBC DFW: How has working with JCPenney affected your job as a stylist? Which of the clothing lines are you using the most?

JM: "This relationship with JCPenney is so great because we have access to all these clothes. [We're working with] Irreverent and J. Ferrar. [Also], Decree does some really great screen-print t-shirts with embroidery and embellishments on them that we use for Jay on the stage. Arizona has some great short-sleeve vintage western shirts that Joe Don's wearing a lot."

NBC DFW: What would you say is the biggest challenge in dressing for the stage?

JM: "I think a lot of it is just about making sure that everything just fits perfectly. And you always kind of bump it up a notch. It's almost like going from a day to a night look. You want to make it as unique as possible."

NBC DFW: To that end, you've mentioned that you sometimes embellish clothing for the stage. Can you elaborate on the process?

JM: "We do a rhinestone thing on a lot of Gary's shirts, and we add a few to Jay's t-shirts and things like that. It's such a big stage and there's a lot going on, and it just makes them stand out, I think, a little bit more. The fans love it -- and we just like the bling!"

NBC DFW: Rascal Flatts' style blends elements in much the same way their music does. How would you characterize the looks you put together – percentage country vs. percentage rock and roll?

JM: "I would say probably about 50-50. Each of [the guys] have different aspects of both."

NBC DFW: Is this blending of styles is becoming more popular these days?

JM: "I think so. In the music industry, in general, and in fashion…everybody's crossing over. The lines are very blurred, I think."

NBC DFW: Finally, we were interested in a certain tidbit from one of the videos on the site. Is it true that Gary favors Crocs and athletic pants in his downtime?

JM: [laughs] "There was one time that he wore Crocs and athletic pants to a rehearsal…and I kind of made a joke of it. Now it's gonna haunt me forever!"
For more information on the tour and partnership, visit JCP.com/RascalFlatts.
Copyright FREEL - NBC Local Media