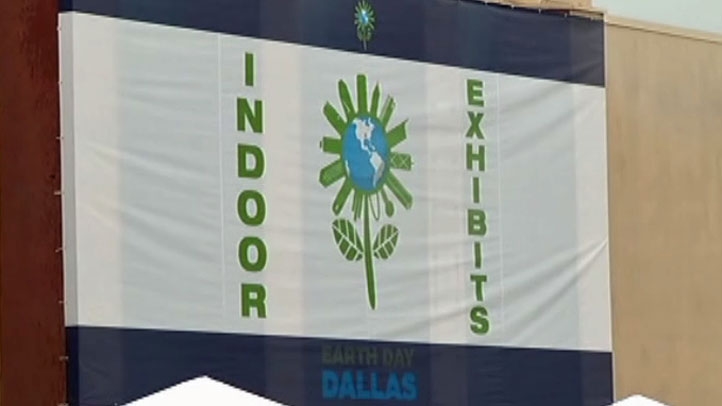 Earth Day Dallas organizers braved the rain to set up for the environmental awareness event happening this weekend.
Founder Trammell Crow was on hand helping to make the large event even bigger.
"Everybody knows Earth Day, but Earth Day across America has gotten so small, so we're doing it Texas style," he said.
Last year, Earth Day Dallas became the second largest Earth Day celebration in the country. Roughly 48,000 people participated. It was only surpassed by Earth Day New York.
This year, organizers are hoping for an even bigger turnout. In anticipation, they moved from downtown Dallas to Fair Park, an indoor and outdoor area containing a combined 600,000 square feet.
The two-day event will feature an extensive list of events, activities and guest speakers, including former first lady Laura Bush.
Actor Larry Hagman was also there during setup. He brought along his solar-powered bus and proved that caring about the environment doesn't mean sacrificing luxury. He even has a fireplace.
"You can have the fire without the heat and when you do have the heat on, it will really make this place toasty," Hagman said.
The festivities run from 10 a.m. to 6 p.m. on Saturday and Sunday. NBC 5 is a proud sponsor.