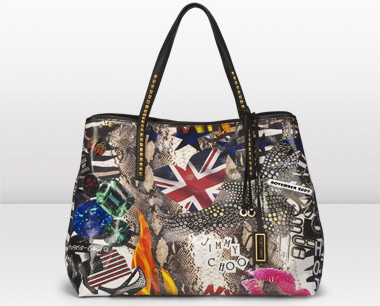 STEP UP: The Project PEP capsule collection represents a partnership between luxury brand Jimmy Choo and the Elton John AIDS Foundation. Twenty-five percent of the net sales from this new line of punk-chic accessories will help support the Simelela Rape Centre in South Africa, which provides HIV preventative medication to victims of abuse. Pitch in by shopping for a new handbag, pair of shoes or colorful scarf today. The prices are steep, but this cause is most definitely worthwhile.

WARM EMBRACE: Speaking of fashion with a heart, Kate Spade has teamed up with Women for Women International to lend a helping hand to survivors of war across the world. Cozy handmade scarves, hats, gloves and more are the result of this collaborative effort. Visit katespade.com to shop the colorful collection and learn more about the program.


SUPER TUESDAYS: Lastly, let's mark every first Tuesday with a gold star. Starting today, Accents in the West Village will be taking 35% off everything in the store – yes, everything – on every first Tuesday of the month. Why? Well, "Tuesday can be dull and we'd like to make it more interesting." We like how they think!
Need your Want This fix everyday? Subscribe to our newsletter for your daily dose of what swag to snag.
Copyright FREEL - NBC Local Media