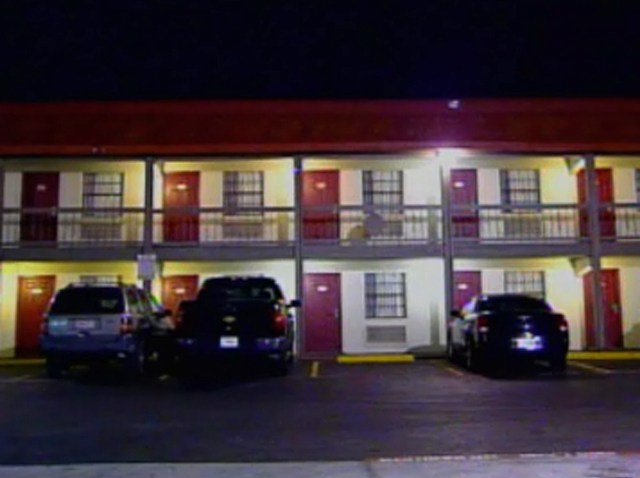 Dallas police said they believe the same two men are storming motels and liquor stores and demanding cash from clerks at gunpoint.
An Econo Lodge off of Interstate 35 and three motels in Dallas have been robbed in the last week. Police said the robbers hit between 8 p.m. and 11:30 p.m. in every case.
"It appears they have been striking almost every day," Senior Cpl. Janice Crowther said.
All of the motels are on or near a major highway.
"Of course, this presents easy access for them to drive in and drive out as fast as they can," Crowther said.
Dallas police said the men are also believed to be behind several liquor store robberies in Carrollton.
Crowther said she suspects it's only a matter of time before police have to respond to a robbery call at yet another Dallas motel.
"It's almost like they have an evening job of robbing motels, and we want to put an end to it," she said.
Police said one of the men acts as a lookout while the other man storms the front desk and demands money. None of the clerks have been seriously hurt, police said.