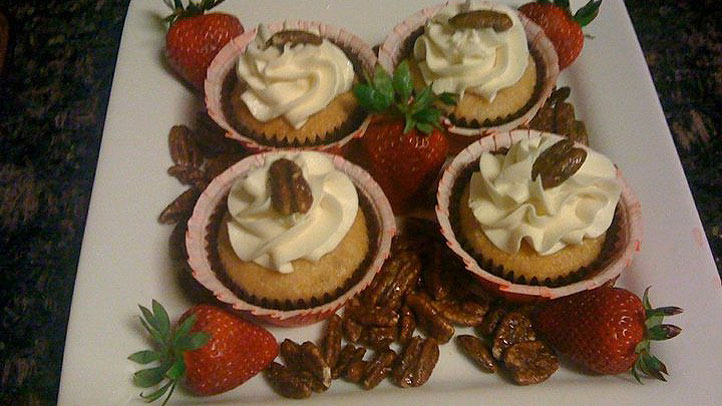 Texas now has completed its pantheon of official state symbols.
We have our Lone Star, longhorn steer, bluebonnet, mockingbird, and pecan tree. As of today, you can add official state cupcake to that illustrious list.
Yup, cupcake.
The Berry Pecan cupcake made by Sugar Queen Cupcakes of Plano, Texas, beat all comers in a bake-off to achieve the designation. Shop owner Lisa Britten today traveled to Austin to bask in the honor bestowed by the Texas Senate because they have nothing better to do.
Seriously, though, Britten won the title last year in a bake-off called "Craving a Cure," which not only identified the official state cupcake but also served as a fundraiser to back cancer research, so huzzah on that count.
But did we really need a state cupcake? Will it replace the Lone Star as the image on Dallas Cowboys helmets? Will parents travel to Plano in the spring to take photos of their kids standing by the Berry Pecan display case inside Sugar Queen Cupcakes?
Nah, probably not, but a recipe that combines a strawberry-vanilla cake with toasted coconut and pecans, topped with vanilla buttercream icing and a caramelized pecan sounds about big enough for Texas.
Oh yeah, and hey Sprinkles, bite it.
---
Bruce Felps owns and operates East Dallas Times, an online community news outlet serving the White Rock Lake area. He just shorted out his keyboard with drool while describing that recipe.
Copyright FREEL - NBC Local Media