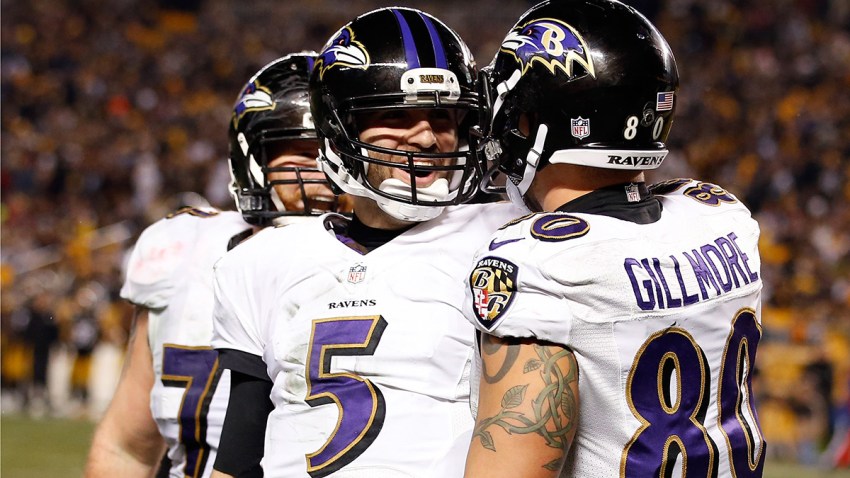 If you live in Nevada, Oregon, Montana or Delaware, you're in luck. Otherwise, go to Canada or Europe and get your bet on for the NFL weekend! All games are Sunday unless otherwise noted.
1. Baltimore (+7.0) at New England, Saturday — Will the Ravens win this game? They might. But either way, it's going to be close. The Ravens are a different team in the postseason in recent years, and Joe Flacco is a different quarterback in the postseason. He's also proven he can win road playoff games with relative ease, which is no small feat. The Patriots are still the Patriots, and they still have Tom Brady and Rob Gronkowski, but this game is going to be a low-scoring, close affair.
2. Carolina at Seattle (-10.5), Saturday — This weekend of the NFL postseason is traditionally full of blowouts, and this game should fit into that category. The Seahawks' defense has been on a tear over the past six games after a bit of a hiccup early in the season. Defending Super Bowl champions don't win many playoff games recently, but this will be one. It'll be relatively low-scoring, but it's going to be really low-scoring for the Panthers.
3. Indianapolis at Denver (-7.0) — The Colts can't run the ball, and the Broncos have a knock-em-dead run defense. That means a lot of work for Andrew Luck and open season on him from the Broncos' defensive front. Luck hasn't been spectacular lately, and he seems ripe for a few picks. If that happens, the Broncos will win in blowout fashion, especially with a week of rest under their belts.
4. Dallas (+5.5) at Green Bay — This is going to be a dandy. If any team were built to go to Lambeau and win a game, it just might be the Dallas Cowboys, who have basically the perfect offense that is hitting on all cylinders right now. Add in a rejuvenated Cowboys defense and the fact that Aaron Rodgers might not be anywhere near 100 percent healthy, and the Cowboys are going to keep this close, and if you want to take a little risk go ahead and take them straight up.
Copyright FREEL - NBC Local Media