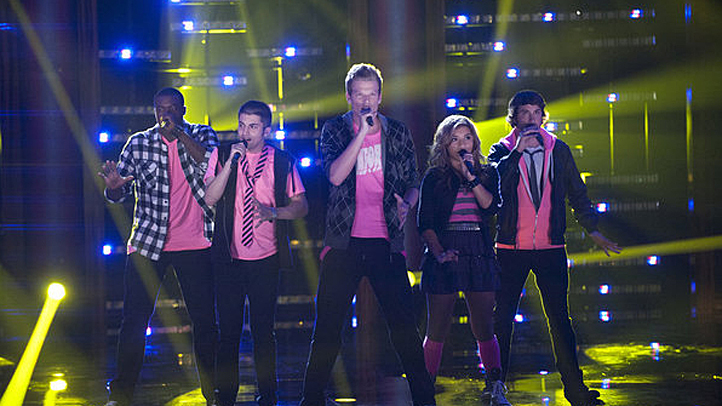 It was a big night for Arlington-based Pentatonix, as they were crowned the champions of the third season of "The Sing-Off."
After performing in the group number which featured all of the finalists, Pentatonix took to the stage with David Guetta and Usher's "Without You." They then came back with host Nick Lachey to sing a classic 98 Degrees song, "Give Me Just One Night (Una Noche).
After that, Pentatonix and the rest of the contestants were left to wait for the big announcement.
Standing next to the other semi-finalist, the Dartmouth Aires, Pentatonix members broke down in tears as Nick Lachey declared Pentatonix the winner of America's vote.
Now, the group will receive a Sony recording contract and $200,000.