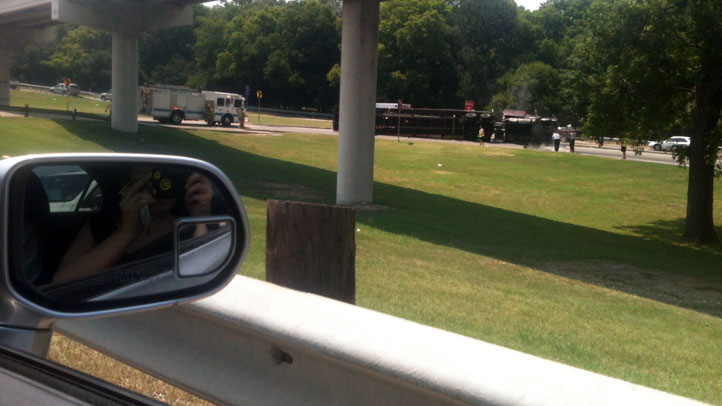 An overturned 18-wheeler is backing up traffic on I-30 westbound in Fort Worth.
Timothy Hardeman with the Fort Worth fire department says the truck overturned on the ramp from I-30 westbound to University Drive and spilled its load of lumber.
The fire department is in process of off-loading around 300 gallons of fuel from the truck's leaking tanks.
The ramp will be shut down indefinitely while emergency officials clean up the scene.
The driver of the truck was not injured.
Hardeman said no further details were immediately available.