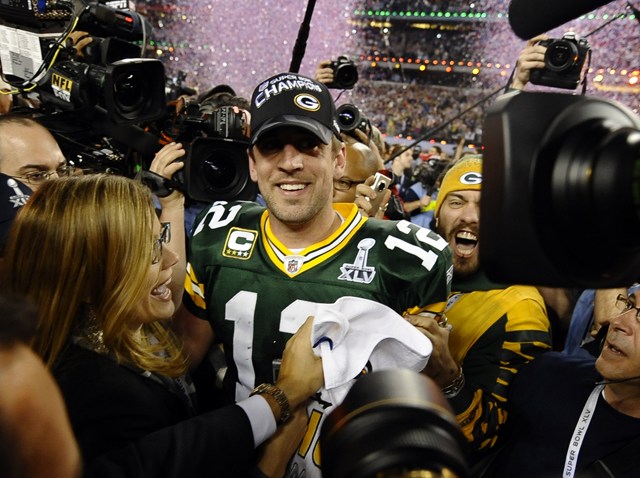 People came to North Texas from across the U.S. and beyond and they're leaving with mixed feelings about the Super Bowl XLV experience.
Just by looking at the colors they were wearing as they were departing from DFW International Airport, you could guess how the different air travelers might feel. Packers fans were all smiles. Steelers fans were trying to look on the bright side.
"You cannot ask for more than this. This is the best you can get," said Edmon Hayek, a Packers fan from Los Angeles.
"It was a good time. We had fun at the stadium. Great place. Just didn't come together," said Jennifer Worstell, a Steelers fan from L.A.
Most out-of-towners found plenty to see and do around the Metroplex. It didn't end at the airport, where the entertainment continued as people were heading home. There was a band and two mimes decked out in Packer and Steeler gear/
"It was marvelous. I haven't seen such hospitality almost everywhere. There wasn't a knucklehead that we met," said Johnnie Morton, a Packers fan from Torrance, Calif.
The biggest complaints centered around Cowboys Stadium logistics and last week's winter storms.
"Getting in and out of the stadium was pretty ridiculous. And Jerry Jones needs to fix that a little bit," said Alan George, a Steelers fan from Chicago.
Some folks didn't even make it to their seats because of the safety issues associated with the temporary seats.
"We spent thousands of dollars to come here from Canada, and it was just a horrible experience," said Daryl Tancowmy, a Packers fan from Spruce Grove, Alberta. "We didn't know that you guys close your stores down when it snows, so that kind of threw us for a loop."
But some tourists enjoyed the cold weather. "It's really nice. I really liked the snow," said Kats Morton, Johnnie's wife.
All in all, Super Bowl XLV is an experience few will forget.
"It was a good experience. I mean, the stadium kind of speaks for itself," said Susannah Collins, a Showtime Sports reporter from New York.