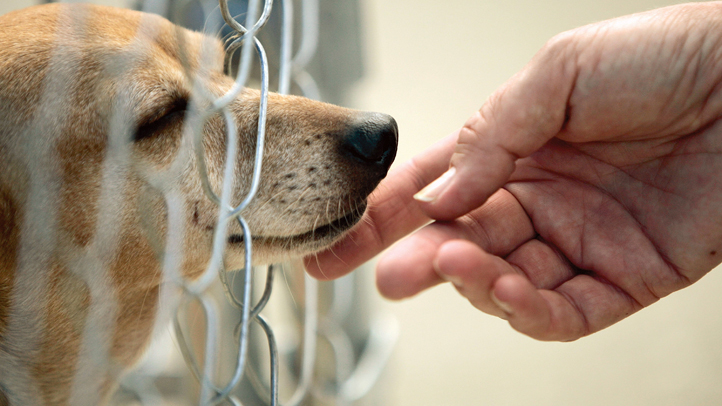 One of the largest and oldest no-kill animal shelters in the metroplex, Operation Kindness has invited the public to its groundbreaking for a 2,000 square foot dog kennel Tuesday, July 12, 2011.

The $250,000 addition is made possible through a donation to the shelter by Norma and Jack Carney of Dallas. The expanded facility will provide additional shelter dedicated exclusively for large breed dogs at the no-kill animal shelter.

Named in honor of the Carney's dog named "Bear," who was adopted in 2004 from Operation Kindness, "Bear's Den" will not only double the capacity for large dogs, but help to increase overall shelter capacity for dogs of all sizes by at least 50 percent.

The indoor, air-conditioned kennels will use state-of-the-art design to provide noise and disease control in a comfortable environment. It will also consist of 30 large dog runs.

"We are thrilled to have this opportunity to provide a second chance for even more homeless dogs in our community," said Sherwin Daryani, Operation Kindness Executive Director. "The additional building will allow us to provide shelter for approximately 90 more dogs at any time, ultimately saving thousands of lives."

The Operation Kindness Bear's Den groundbreaking ceremony starts at 10 a.m. Shelter alumnus, Mr. and Ms. Carney and the project's namesake will all be on hand to supervise as shelter and community dogs help start the construction process.