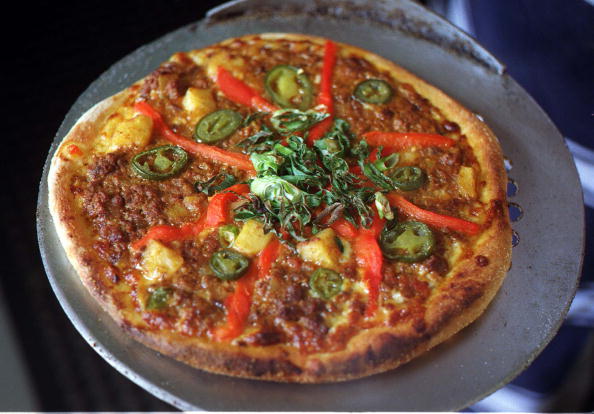 Roughly two years in the making, a new pizzeria is set to open this summer courtesy of Charlie Green, the owner of Olivella's in Snider Plaza.
Green has raised $1 million to open Neo Pizza Napoletana by Olivella's across the street from Naga Thai in Victory Park.
Here are some deets direct from the press release:
Despite the two-hour free parking lot just outside Neo's front door and the larger dining space that support Green's 'build it and they will come' bravado, he is not naïve about the challenges that continue to face Victory Park retailers.

"We may be pioneers at Victory, but we have had the benefit of learning a few things from the failed super-high-end places. That's why we've constructed a menu and drink specials that are accessible to all," said Green.

"Individual pizzas start at $7; some salads are $6; and the $8 sandwich/salad combo is competitive with most other dining options."

Neo Pizza will continue offering the trademark pizzas and sandwiches that won Olivella's its critical acclaim, including its black truffle pizza. It will also debut what Green calls a "melt-in-your-mouth creamy mozzarella pizza called The Neo," as well as individual-sized pizzas for carry out or dining in, large dinner salads, an extensive list of cold sandwiches, a smattering of rustic pastas, and seasonal pizza specials. All bread and mozzarella are made in-house daily. Neo also has a robust catering operation.

"With just over nine hundred square feet and non-existent daytime parking at our current location, we just haven't been able to expose much of Dallas to what we are up to. The Victory location is within easy reach of Downtown, Uptown and the Design District -- and has tons of free parking," said Green.

Like Olivella's, Neo Pizza is designed to feel open, airy, and intimate. Hangar door-windows with counter seating and two patios -- one on Houston Street across from The House of Blues and one on the park -- give the place a Lower East Side Manhattan, inside-outside feel. The main dining room seats seventy and The Slice Bar Lounge can seat an additional twenty-five people.

The Slice Bar Lounge has six televisions and is designed to be a neighborhood hangout and sports bar.