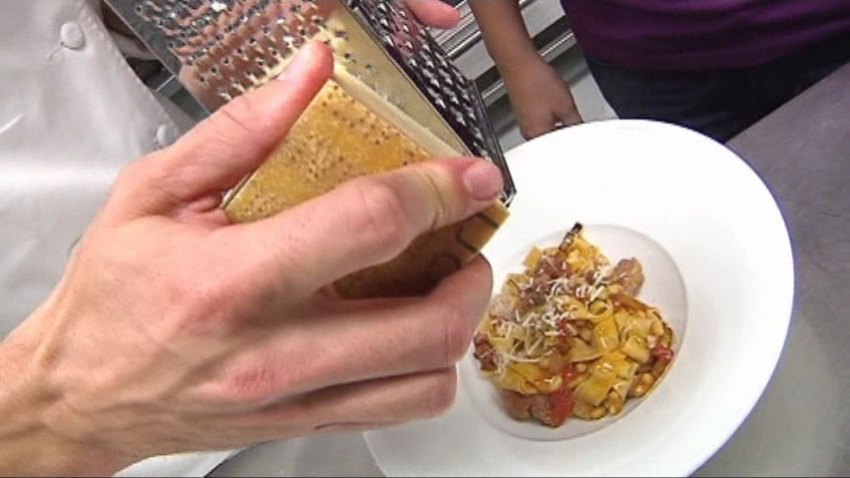 Fettucine with Italian sausage, East Texas cream peas and Parmigiano Reggiano
1/2 lb. fresh fettucine
1 cup cream peas
1/3 lb. Italian sausage
1 cup chopped canned tomato
1/2 onion small dice
1/2 cup parmigiano reggiano
1 cup grated parmigiano reggiano

Cook cream peas in salted water with one bay leaf for 30 minutes or until tender. Set aside. Then bring quarts of water to a boil and add salt until it tastes like the sea. To make the sauce, add sausage to 1 tbs olive oil over medium heat. Stir occasionally until sausage is browned. Add onion and cook until soft, about 4 minutes. Add tomato and cream peas and cook additional 5 minutes. Drop fettucine and cook for 1 minute. Transfer pasta and 1/4 cup pasta water to saute pan and cook additional 2 minutes. Transfer to a pasta serving platter and garnish with Parmigiano Reggiano.