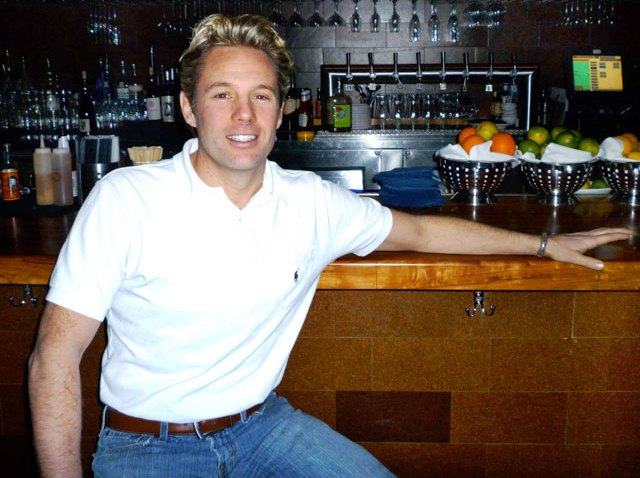 On a recent freezing afternoon, Neighborhood Services was filled with warm laughter, chatter and clattering silverware and glasses as staffers readied for the rush. At the center of the action (where you'll usually find him) was chef and owner Nick Badovinus.

Since his arrival in Dallas in 1996, this restaurant wunderkind has worked his way up at the Mansion, helped to open Nick & Sam's, and turned up the heat on Henderson Avenue as part of the team behind Fireside Pies, Hibiscus and The Porch. Neighborhood Services, his first solo effort, was a success almost from day one.

We sat down with this live wire for a few rare quiet moments to discuss dining, personal demons and the two new locations of Neighborhood Services – one on his old haunt Henderson - coming soon.

NBC DFW: What makes the restaurant business so challenging?
NB: "There is no technological advantage in this business. No matter how you slice it, it's dead flesh and salt and pepper. You don't get an opportunity to develop a better widget. The content changes and there are trends…but at the end of the day, I bought "X" and I sold "Y" and there's this much left over. It's an 'in it every day grind' type of business."

NBC DFW: When did you decide to open your own place?
NB: "Having my own place was always the dream. That's why you get into this business. I didn't really want to be the creative force of a multi-flag restaurant [business]. I really wanted to be in the kitchen, working with product, talking to customers."

NBC DFW: Some people say you have the 'magic touch'.

NB: "There's no magic in it. It's all hard work."

NBC DFW: It seems like you've worked some magic at Neighborhood Services, though. The crowds are incredible!
NB: "It's terrible, [but] if it was easy to eat here, we wouldn't grow. The marketplace is really pushing us to grow. There's only so long you can give your finger to the marketplace, before the marketplace won't respond to you either way. We've got such a reputation for wait [for a table] ... and when you've got a big reputation for wait, then all it takes is for three cars to be lined up in valet, and people just keep on drivin'."

NBC DFW: Tell us about the new locations.
NB: "I didn't want to do a Bon Jovi-type project that was about me. It's about the role that a little neighborhood restaurant can play. Every neighborhood is different and that's what makes them wonderful. So, each of these new places are gonna have some of that, as the market dictates and the location dictates some of the content."

NBC DFW: What will make the Henderson location unique?

NB: "It's 2,000 sq. feet. It's a little tighter, the menu's a little shorter. There are new items, [but] not entirely. This new place celebrates the unique appeal of bar dining."

NBC DFW: Will this restaurant be in direct competition with your old haunts?
NB: "No more than [the original Neighborhood Services]. I think it frames up as a direct competition and I know that's a little bit of the scuttlebutt and the word on the street, but it's really not."

NBC DFW: Tell us about one of your biggest challenges.

NB: "To be honest with you, I'm an intense guy. I compete hard and I'm not the easiest guy to work for or work with sometimes, and my challenge is about channeling that intensity, that competitive fire, that desire to win. As much as I love winning, I hate losing more. If I didn't have a tragic flaw, what would be the fun?"

Neighborhood Services' Henderson Avenue location is set to open next month; a third at Preston and Royal will follow in late May or June.
Copyright FREEL - NBC Local Media