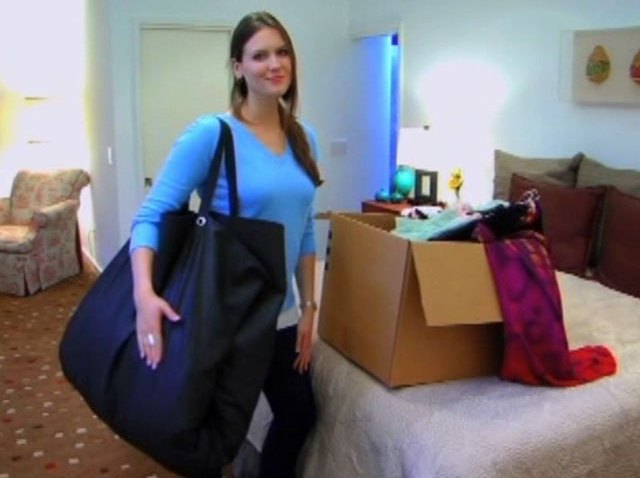 Business is booming for a pair of Dallas mothers in the months since they won a nationwide contest.
In June, sisters-in-law Myra Prescott and Julie Tobolowsky picked up first place in the Dallas Market Center's "The Next Big Thing" contest, a competition for innovative products.
"To be validated by that, I think, really has helped us immensely," Prescott said.
Their invention, a way to easily transport clothing on hangars, is meant to take some of the stress out of traveling or moving.
"It's like having your closet with you when you get to your destination," Prescott said.
Prescott and Tobolowsky gotten a lot of new orders for Clothes and Go since winning. Some retailers also want to carry the product.
"Hopefully, you'll see Clothes and Go in a lot more stores coming up this fall," Tobolowsky said.
The prize package was $15,000 in cash and consulting from public relations, merchandising and visual effects professionals.
Prescott said it includes things that will enhance what she and Tobolowsky are already doing.
"We've worked hard over the last couple of years to watch it grow," Tobolowsky said. "It has this appeal and to see that it's being used and to see that people actually really want it."
Prescott and Tobolowsky came up with Clothes and Go after years of shuttling their kids back and forth to college and struggling with the frustrating task of packing clothes on hangars.
In January, they lifelong friends and now business partners will get to show off their product at a trade show at the Dallas Market Center.
For more information about Clothes and Go, go to www.clothesandgo.com.
---
Previous Coverage:
Article: Clothes and Go: The Next Big Thing?
Video: Clothes and Go: The Next Big Thing?