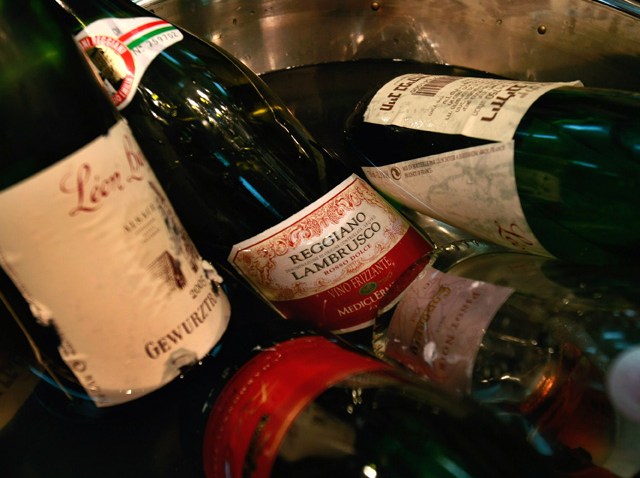 Analysts were confident of Chesapeake Energy's favorable liquidity position last week, but chief executive Aubrey McClendon was quietly pouring out assets on his own: The Wall Street Journal's Wealth Report has auction insiders confirming a puzzling 9,000 bottles of collectible wine that came Sotheby's way belonged to the natural gas man.

McClendon was famously embattled in October when his Barnett Shale Web TV project fell so hard, even Tommy Lee Jones' narration couldn't save it.

The stash will go in two auction sales, one in Hong Kong and one stateside.

Expected value of the sale, even amid sagging wine prices, is a cool $5 million. Quick, Obama -- how many jobs can you save with that?

Something tells us the cellar clean-out won't join the furlough and the frozen wage as a layoff stave-off measure popular among considerate CEOs. It would be nice, though, to see the bottles stacked in tidy baskets and placed on the doorsteps of homeowners
who need a glass or two to fall asleep as the gas well sites rumble in their neighborhoods.

Lyndsay Knecht Milne puts headlines on Dear Abby at the Denton Record-Chronicle and promotes creative mothering at Sugar Burns.
She prefers Moscato d'Asti, anyway, thank you.
Copyright FREEL - NBC Local Media