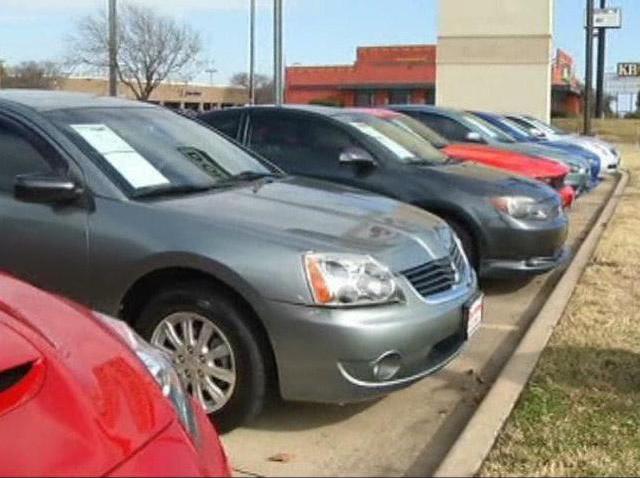 Edmunds.com reports the average age of trade-in vehicles has fallen steadily in 2010.

That's a good sign for the auto industry and for customers, according to Don Herring Jr., general manager of Don Herring Irving Mitsubishi.

"We are getting some great trade-ins now, which is absolutely wonderful for the consumer," said Herring.

Herring added it could signal improved consumer confidence, which means people are more likely to buy new cars.

Unlike in previous years, people are buying new simply because they want to, not because they need to.

"The only reason they're buying cars ... is they're feeling more confident that they're going to have their jobs, they're going to have income," he said.

Herring said his business has been good so far this year.

"Now that people are starting to get back out there and trade in cars again, we're starting to get some supply back in the used car market," said Herring. "So, consumers will have more choices in used cars, and there's still great deals on new cars."

And there's more good news for consumers, late-model used cars are holding their values better these days, according to Herring.