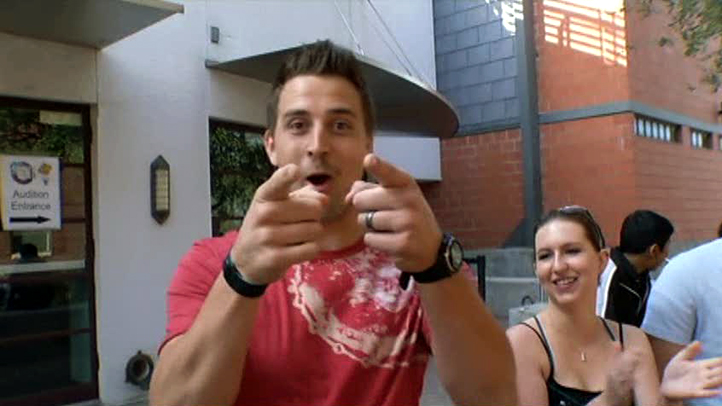 North Texans lined up Saturday to try out for the NBC game show "Minute to Win It."
They brought their personalities and game skills to the auditions at the Palace Arts Center in Grapevine, hoping for a shot at $1 million.
"It's not a question of if -- it's a question of when we get in these doors so that I can get on," said Johnathan Morin while was standing in line outside.
The Plano youth pastor wants to win $1 million so badly, he was willing to use anything to show that he has what it takes. He slid animal crackers down his face and into his mouth.
There was no need to perform at this round of auditions, though a few folks tried tricks from spinning a football to doing a headstand to doing a front flip.
"I know when they're sitting at home, they're watching it on TV, they're like, 'Oh, I can do this; I can do this.' But they don't know the feeling of once they're on set with the lights and Guy Fieri, the audience. It is so much pressure," said casting director Aaron Simnowitz.
A Guy Fieri look-alike impersonated the host from the moment he got in line to his audition interview. Even the casting directors found Chris Lenckus' resemblance uncanny.
"Look at all these fans out here. I'm here to support everybody and hopefully, get on the show and win a million dollars," he said.
NBC also was casting for a new trivia game show called "Still Standing."