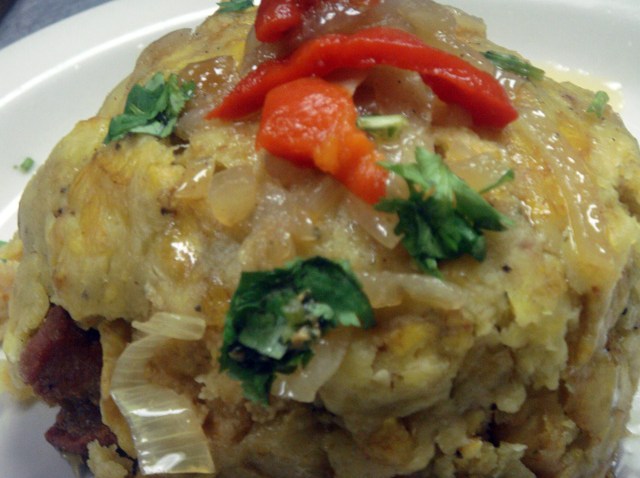 Chef Dimaris Torres cuts through about 400 plantains a week cooking at Mi Tierra Latin Fusion. If that sounds like a lot, well it isn't considering that plantains are a key ingredient to the restaurant's success.
The little house in Arlington is serving up big Carribean flavors that has diners coming back for more.
The second child of eight, Torres started cooking early. She and husband Carlos Gutirrez opened Mi Tierra after working in the airline industry. Torres was hubby Gutirrez's boss when they fell in love. And now the two share their love of authentic Puerto Rican and Carribean cooking with diners.
People who enjoy Latin cuisine will be hard pressed to find another restaurant that offers an equally diverse and extensive selection of Latin food.
"I feel like I'm in Puerto Rico when I come here," said Annie Erazo between bites of mofungo.
There aren't many hidden gems such as Mi Tierra Latin Fusion that serve real Caribbean cuisine. Everything, from traditional mofungo to the yucca fries and Cuban sandwiches (get a hold of the recipe here) are made with what Torres refers to as 'love'.
We love Mi Tierra for its flavors and colorful representation of food from the so-called Isle of Enchantment.
Mi Tierra Latin Fusion
603 West Abram Street
Arlington
817-861-9144