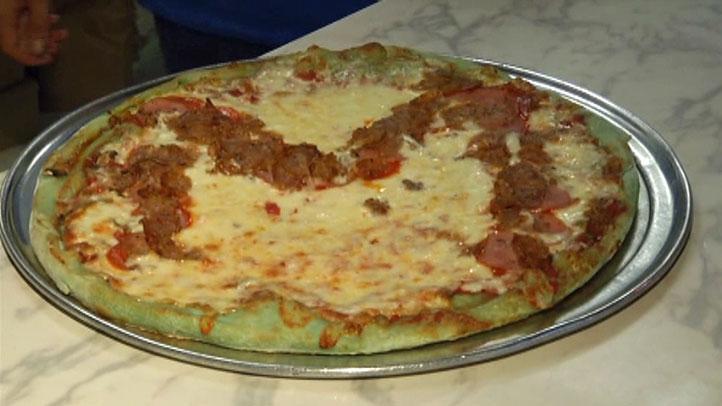 A restaurant in Frisco is serves up blue and green pies in honor of the Western Conference champs.
Dritan Saliovski, the owner of Luigi's Pizza & Pasta, began tinting his dough Sunday.
"We played around in the kitchen, and we came up ith a few ideas of what we could make blue or green," he said.
At first, the restaurant got a lot of confused callers. But owner Dritan Saliovski said people are now jumping on board.
"I think it's great," Nadine Symmons said. "It's team spirit. I think it's wonderful."
Saliovski said there's a direct correlation between wins and the number of orders.
"To be honest, there was a big excitement on Sunday [but] yesterday was kind of a little edgy," he said.
But he also expects sales will be up after the Dallas Mavericks' big Game 4 win over the Miami Heat on Tuesday.
"I think people are going to be a lot more excited and asking for pizzas because they're throwing parties," Saliovski said.
The restaurant is also dying the cream in its cannoli Mavs blue.
More:
Luigi's Pizza & Pasta on the Web
Luigi's Pizza & Pasta on Facebook