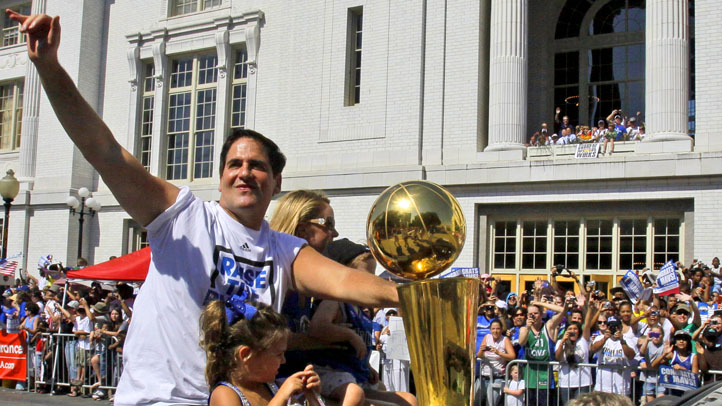 It looks as if the luck of the Irish will keep the Greenville Avenue St. Patrick's Day Parade alive for another year.
The parade will march on this year thanks to financial support from Dallas Mavericks owner Mark Cuban.
The parade committee announced on Wednesday that Greenville Avenue Area Business Association had accepted a check from Cuban for $40,000 -- the exact amount needed to keep the parade running.
"Actually, I don't have any memories of the parade," he said with a smile. "They told me it was a good time. I figured it's such a Dallas tradition that -- I figured that I killed a whole bunch of brain cells, I want to give everybody else a chance... You just can't let a Dallas tradition like that die."
Levy announced earlier this month that the parade would only continue if it was able to raise $40,000 by Feb. 17. The funds are necessary for the cost of additional police, barricades, floats and trash pickup.
But when asked if he would want to lead the parade, Cuban declined.
"No, absolutely not -- I'd rather be stuck in Terilli's or in one of the bars having a good time watching sports," Cuban told NBC 5.
According to the Dallas Observer, Cuban also donated another $25,000 to the parade committee that will go to the Dallas Independent School District scholarship fund, which is normally raised through parade revenues.
GAABA and supporting organizations are already working to ensure that a lack of parade funding will not be an issue in the future.
"Each year is a challenge to produce this heritage event for the Dallas community," Levy said in a press release. "We feel it's a great event for a great cause to help raise money for the scholarship opportunities we are able to provide to help ensure our youths future."
The annual parade will happen on St. Patrick's Day itself, March 17, which falls on a Saturday this year.