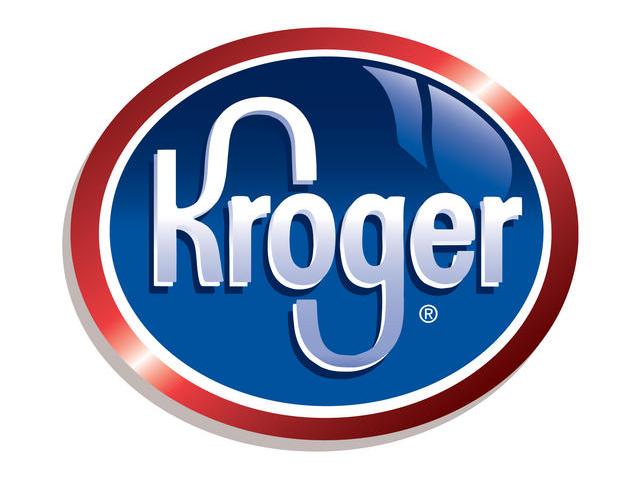 I'm telling you..if you haven't noticed already, Kroger is rockin' it this week!
They added a few sale items this week that are NOT part of the Mega Deal - but they're free, so I'm thrilled!
Crest Toothpaste (different varieties, 6oz+) $1
- Use 50¢ coupon from 6/6 P&G
= FREE
Ivory Soap (Body wash & 3-bar pack) $1
- Use 50¢ coupon from 6/6 P&G
= FREE
Oral B Toothbrushes $1
- Use $2/2 coupon from 7/4 P&G
(or)
- Use $1/1 coupon from 6/27 RP
= FREE
As if that were not enough, there is a terrific Catalina deal going on through 8/15! Purchase 5 participating Kraft products (the shredded cheese & cream cheese are included) & receive a $5 Catalina to use on your next order! PLUS Kraft will feed 5 meals to Feeding America. You can continue to roll that Catalina on future Kraft purchases to earn a new $5 Catalina each time!
The shredded cheese is $1.88 (after Mega Deal savings) and there are $1/2 blinkie machines located near the product. Buy 5 (+ 5 other Mega deal participating items), use 2 - $1/2 coupons and you can score 4 for for 38¢/each and the 5th bag at 88¢! This is definitely my stock-up price, so hurry while there is still time!
-or
Purchase 5 Philadelphia Cream cheeses at 99¢ each (after Mega deal savings) and pay $0 after the $5 Catalina, using NO coupons! Remember to include 5 other Mega Deal items in your transaction to get the Mega Deal savings!
Participating Kraft Products include:
Kraft Singles
Kraft Parmesan Cheese
Kraft Natural Cheese Chunks, Shredded, Crumbles (5 oz.+)
Kraft String 'um Cheese
Kraft Cracker Cuts
Kraft Deluxe Deli
Kraft Philly Cream Cheese
Velveeta
Cracker Barrel (5 oz.)
Cheez Whiz
Breakstones Sour Cream or Cottage Cheese (16 oz.)
Knudsen Sour Cream or Cottage Cheese
---
Other freebies at Kroger that you will want to check out before next Wednesday...
Rolaids @ $2/each
- Used $4/2 coupon from 6/6 RP
= FREE
Motrin PM 20 count (Mega Deal Sale for $2.50)
- Used $3/1 coupon from 4/18 RP
= Free + 50¢ overage
SpaghettiOs (Mega Deal Sale for 50¢)
- 50¢/2 Deodorants Pasta Printable Coupon
= 2 Free
Philadelphia Cream Cheese (Mega Deal Sale for 99¢)
- Use $1/1 Deodoranta Deodorantt;http://www.nbcdfw.com/blogs/pennypinching/As-Seen-on-TV-96589529.html">here (may not be available any longer)
= Free + 1¢ overage
Suave Deoderant (Mega Deal Sale for $1)
- Use 50¢ from 7/11 RP
= FREE