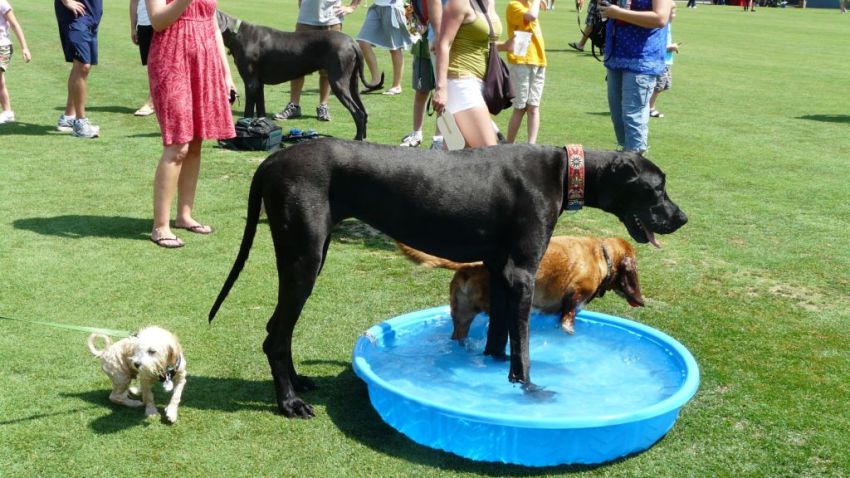 Watch your step on the floor of the Cotton Bowl April 17.
Friends of Fair Park unleashes its fifth annual Dog Bowl — kind of a massive off-leash puppy playdate — from 1-5 p.m. that Sunday afternoon.
Think of it as the White Rock Dog Park on a grander, and more organized, scale, well, without the lake.
According to the organization's press release, the event features splash pools, an agility course, adoptable pets, doggie demos — whatever that is — music, and an installment of "Dancing with the Dogs," which might be a takeoff of something.
And more from the release: The day also includes the "Woofstock 'tail' gating zone outside the entrance gate," and the puns just keep coming.
You'll have your wading pools for dogs; trainers, veterinarians, and pet-food vendors for humans; and beer, gotta have beer.
It's free to get in but parking at Fair Park — there's a joke there somewhere but I can't find it — costs $10. The DART lightrail green line runs to Fair Park but pets, unless they're service animals, must ride in a crate. The release expressly stipulates that humans must "observe all current City of Dallas Dog Park policies," which means bring plastic bags for, well, you know.
Think Michael Vick will get another key to the city out there?
---
Bruce Felps owns and operates East Dallas Times, an online community news outlet serving the White Rock Lake area. Man, he really needs a dog. Bulldog, probably, so they can do the owner-dog lookalike thing.

Copyright FREEL - NBC Local Media