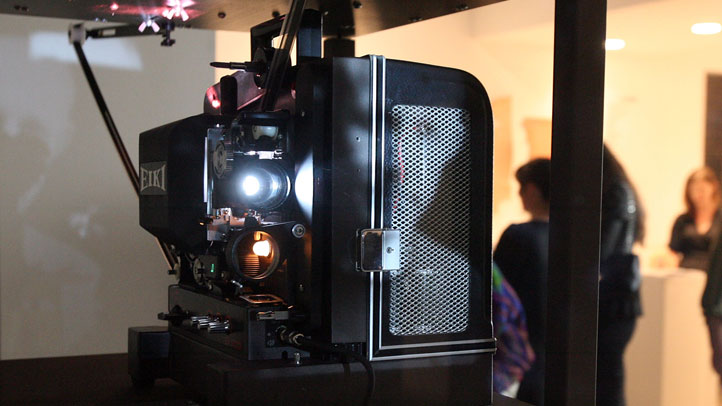 From feature-length films with actors you know to short films shot right around the corner, the fifth annual Lone Star Film Festival will offer up some great screenings -- and we're here to tell you what to plan to see.
Wednesday, Nov. 9
The Descendants (7 p.m.): This new one from writer/director Alexander Payne features George Clooney as a dad forced into being a single parent when his wife ends up in a coma in Hawaii. Clooney already has buzz for the role, and if Payne's last picture, Sideways, is any indication of the quality of this one, we'd bet you'll hear about The Descendants during award season.
Thursday, Nov. 10
Where I'm From Shorts Block (4 p.m.): 11 short films all about the Lone Star State are put together in this block covering spots like Houston, San Antonio, Amarillo, Austin, Galveston and others. We're expecting a unique look into the various areas in this little-over-an-hour block of shorties.
Friday, Nov. 11
Carrie (9:15 p.m.): Piper Laurie and Betty Buckley will be on hand to present the classic high-school horror in Brian De Palma's Carrie. We're keen to see the buckets of blood on the big screen, and catching up with Laurie, who was nominated for a supporting actress Oscar in her role as Carrie's crazy mom, should be a fun treat.
High Road (9:45 p.m.): With a cast of comedians like The Office's Ed Helms, SNL alums Abby Elliott, Horatio Sanz, and Rob Riggle, plus hilarious folks like Kyle Gass (Tenacious D), Joe Lo Trugilo (The State, Reno 911), and Lizzy Caplan (Party Down, Mean Girls), this seems like a sure bet from Upright Citizens Brigade co-founder Matt Walsh, who wrote and directed the picture. The title pretty much gives away the plot -- it's a stoner road movie. Still, with all those folks involved (and many from the UCB school of improv comedy), we're expecting a lot of laughs.
Saturday, Nov. 12
Slacker 2011 (4:15 p.m.): Richard Linklater's Slacker was released 20 years ago, but it's still defining what some people think about the city of Austin. Now, 24 young Austin filmmakers have come together to re-create the film for the 2011 Austin. Folks who've seen the film since it's Austin debut say it works well as a modern interpretation of the 1991 flick, but you should still rent the original to see what they're referencing.
We Need to Talk About Kevin (7 p.m.): Tilda Swinton and John C. Riley star in an apparently really, really creepy flick about a mother who suspects her kid is really, really evil. We don't want to spoil it for you, but the film is an adaptation of a novel, and you'll easily find plot spoilers if you Google the title.
Comin' At Ya! 3D (11 p.m.): Cinema in the third-dimension has been going on for a long time, but few titles have the impact of Comin' At Ya! Just listen to this summary: it's a Spaghetti Western from 1983 in 3D. We can't wait for the schlocky fun to begin. One has to wonder, though, will Piranha 3DD hold the same impact to film lovers in 2023?
The festival runs through Nov. 13. Click on the film titles for more information and to buy tickets.