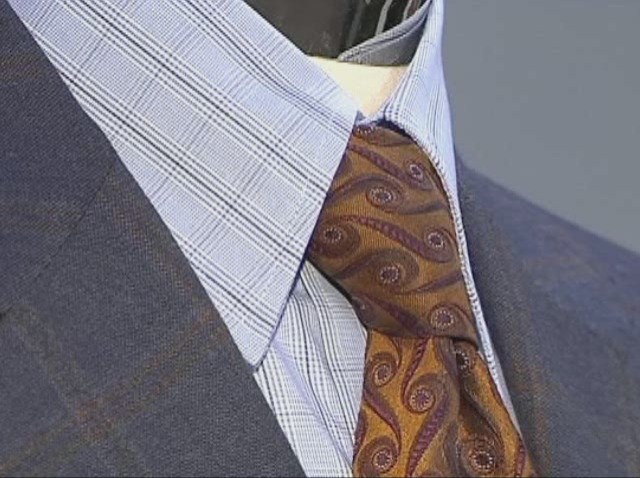 A men's custom clothing company based in Dallas allows shoppers to create items from the comfort of home and the owner said it's at half the price of major department stores.
"Because of where the economy is going, consumers are really looking for a good value right now," said Veeral Rathod, the co-owner of JHilburn.com. "So we had the idea, why don't we get out of the four walls of a store, sell direct to a customer, and we can sell that same item for half the price."
He said the company uses the same fabric as high end labels as well as the same factories.
To get your shirt, Rathod said just fill out a form online and a style advisor will come to your home and fit you and in three weeks, you'll have your custom shirt delivered to your door.
Josh Hart was getting fitted for his first J. Hilburn shirt on Thursday after he said he found difficulty getting a perfect fit in department stores.
"I saw the label, it said a certain size, I grabbed it and took it home and it turned out to be a tent." Hart said.
He said the Jhilburn store made things easier.
"I hate shopping, hate people pushing and shoving, I hate lines, I hate all that kind of stuff," said Josh. "This is great, it sounds like a great idea."