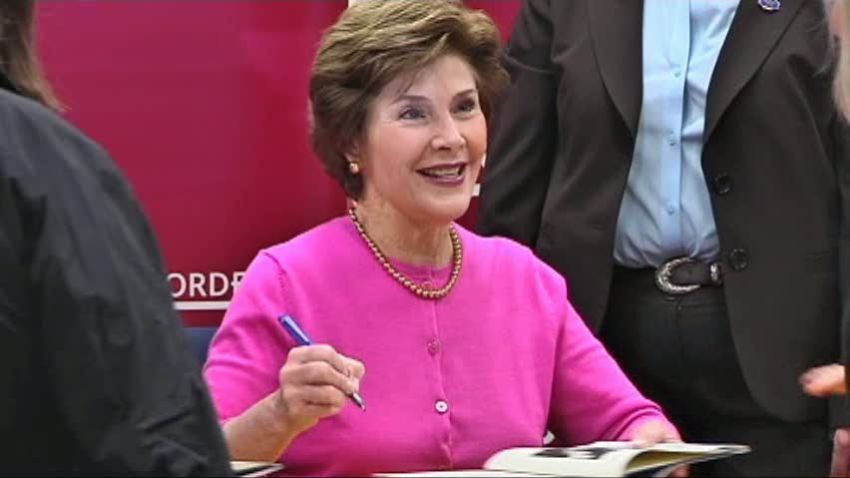 Former first lady Laura Bush is set to announce the authors who will attend this year's Texas Book Festival.
On Wednesday she'll also unveil the book festival poster.
This year's event is set for Oct. 27-28 in Austin at the Texas Capitol.
Authors featured in past years include Tom Wolfe, Salman Rushdie and David McCullough.
Bush founded the festival when she was first lady of Texas. The first one took place in Austin in 1996.
More than 40,000 people participate each year in the event that includes author readings and presentations, panel discussions and book signings.
Former President George W. Bush and the former first lady live in Dallas. That's where the George W. Bush Presidential Center is set to open next year at Southern Methodist University.
Copyright AP - Associated Press