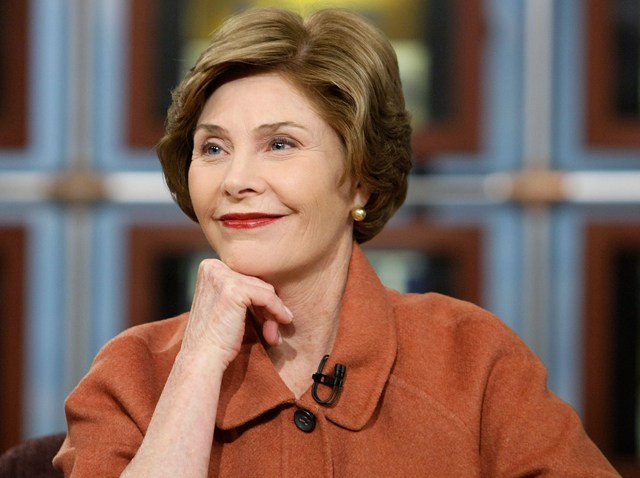 Former first lady Laura Bush is kicking off a national book tour in the northern Virginia suburbs of Washington, but will soon return home to Dallas for a two-day signing.
In her book, Spoken from the Heart, she discusses her husband's decision to stop drinking in the mid 1980s and describes him as "a bore" when he drank. She also writes about a fatal car accident she was involved in as a teenager growing up in Midland.
Bush will return to Dallas on May 7 for two signings on Friday and Saturday. The first will take place at 7:30 p.m. at the McFarlin Auditorium on the campus of SMU on Friday. Then, on Saturday, Bush will head to the Borders book store on Preston Road for a signing at 9 a.m.
After her short trip back to Dallas, she will head to California, Arkansas, Georgia, Missouri, and Florida with two stops in Houston and Austin along the way. In all, she will make 22 apperances to promote her book.
On the Net: See her full schedule here.
Copyright AP - Associated Press