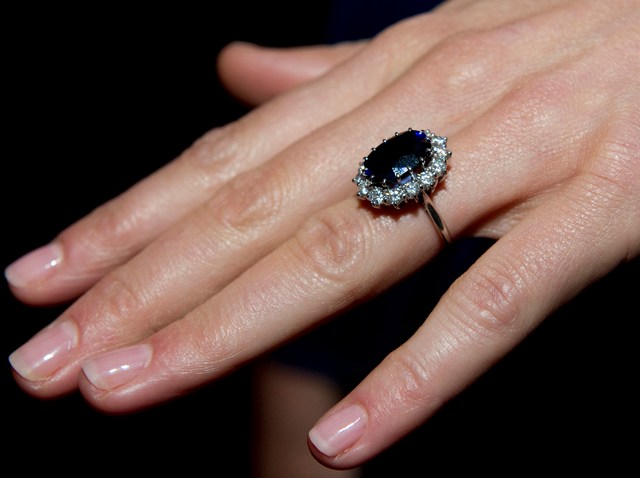 Prince Williams' engagement to longtime girlfriend Kate Middleton has brought the gemstone into high demand.
Middleton's ring is the same engagement ring that the prince's mother made famous decades ago.
It's arguably one of the most famous rings in recent history.
"Its all over the Internet; the phones are ringing," said Tanya Stafford, general manager of Robbins Bros. "People want that oval sapphire again, and they want that Lady Di ring."
Some online stores are already sold out of replica rings. Jewelry stores such as Robbins Bros. are gearing up for the demand.
"We do have something similar -- not in the large version, certainly," Stafford said. "Her sapphire was tremendously large, so a lot of women won't be able to necessarily pull that off."
Or be able to pull off the price tag.
The late Princess Diana's ring is worth about a half a million dollars -- just the stone alone is $300,000.
But don't worry if you don't have that kind of cash. There are plenty of options out there for your own Princess Diana-inspired ring.
"Sapphires come in every color except for red," Stafford said.
There are also all different shapes, sizes and price points. Shoppers can find a sapphire ring for $795 on the low end. On the high end, a rare pink sapphire gem retails at $14,000.
Colored gemstones are more rare than diamonds. Depending on the stone's overall quality and finish, buyers could end up paying more for a gem than for a diamond of the same carat weight and color.