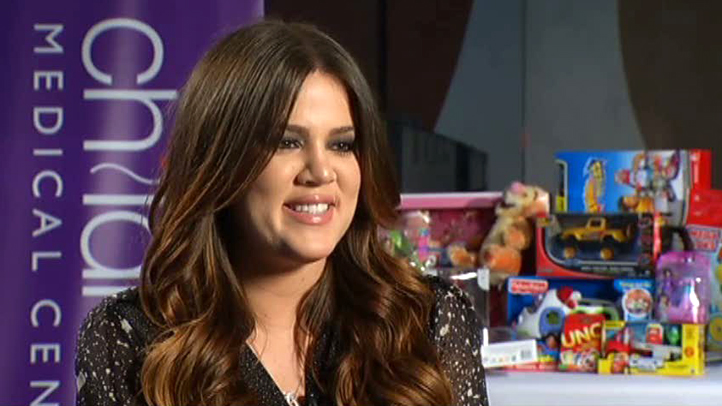 Fans are eagerly awaiting Sunday's season premiere of "Khloé and Lamar," which was over the last three months.
In an exclusive interview with NBC 5, Khloé Kardashian Odom said filming the show has kept her pretty busy since moving to Dallas.
"Lamar and I took my brother to Medieval Times," she said. "We've been doing touristy things, but it's fun for us."
She also has been volunteering at Children's Medical Center of Dallas.
Kardashian Odom said the new season of her reality show documents the couple's initial shock when the Los Angeles Lakers traded Lamar Odom to the Dallas Mavericks.
"Being married to a basketball player, you hear of trades and you know of trades," she said. "I don't think I ever went through the motions of ever really being traded. It's 'business is business,' but, still, he's a person."
She and her husband made a quick move. Kardashian Odom said she didn't know where to grocery shop, where to get a house or how to get their cars to Dallas.
"You don't know any of that, and Lamar goes into three practices a day, so I can't have his help," she said.
But she and her husband immediately felt welcomed, Kardashian Odom said.
"People are not too invasive," she said. "They're just very sweet and like, 'if you're hungry, come over, and I'll cook you dinner.' But it's not weird -- like, some people, you'd be like, 'OK, that's a little creepy.'"
She said she and her husband are eating their way through Dallas/Fort Worth.
"I have gone to amazing restaurants here," she said. "The food is going to get me in trouble just because it's so good."
Kardashian Odom also said that Dallas logistically is a dream.
"I feel like I am 10 minutes from everything, and in L.A., you're 45 minutes from everywhere -- no matter where you live," she said.
The new season of "Khloé and Lamar" premieres on E! at 9 p.m. CT on Sunday.