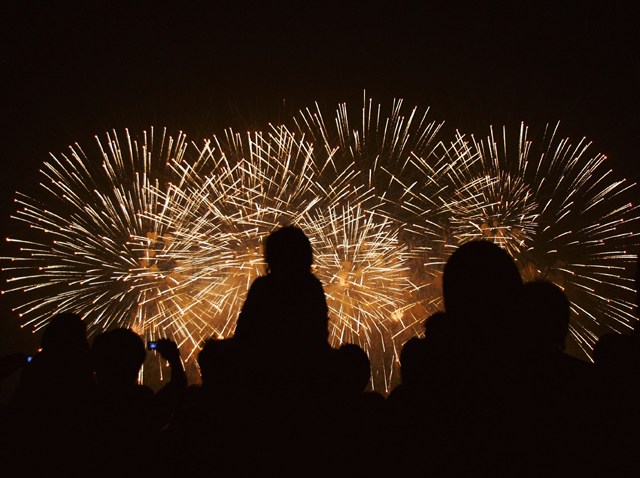 The show must go on, even if there is a little rain.
Mary Shiroma, the spokeswoman for Addison's Kaboom Town, said organizers are getting ready for more than 400,000 guests to Saturday's fireworks celebration. Staffers are also planning for a chance of rain.
"Everybody is watching the weather -- police and fire -- watching the monitors, seeing what's coming up," she said.
Shiroma said the fireworks, which are sensitive to moisture, are kept in a separate location on a flatbed truck. Shiroma said they are double-wrapped and covered with a tarp to prevent any moisture from getting to the powder or fuses.
And what if rain is on the radar?
"If we see that it looks a little dicey or if we see a cell coming in on the radar, we may alter the schedule a little bit," Shiroma said.
Organizers don't mind postponing the party for a few minutes to avoid rain.
"We have 450,000 people out there waiting for the show, and we don't want to disappoint," Shiroma said.
If people don't want to stand outside, Shiroma said guests can watch the fireworks on TV at nearby restaurants, but there might be a fee.
Click here see what other Fourth of July events are happening around the Metroplex.
---
Get the latest news direct to your phone with NBC DFW SMS alerts. Text "DFWBreaking" to 622339 (NBCDFW) to subscribe to this free service. (Message and data rates may apply through your mobile carrier).

Read more about it here.