Need a drink and only have a few dollars? Here's a list of places willing to pour heavy for people with light wallets.
Click on the county name to jump right to the listings:
Dallas | Tarrant | Collin | Denton
Chuy's
4544 McKinney Avenue
Dallas, TX 75205
214-559-2489
Happy Hour Monday-Friday 4p.m.-7p.m.
$2.50 Domestic Beers
$3 House Margaritas
$6 Texas Martinis
Frankie's Sports Bar & Grill
3227 McKinney Ave.
Dallas, TX 75204
214-736-1608
Happy Hour Monday-Friday 11a.m.-7p.m.
$1 Off All Drinks
Monday $3 Special-tini's all day
Tuesday $2.50 Domestic Drafts all day, Free pizza 5p.m.-10p.m.
Wednesday $3 Well Drinks all day
Thursday $3 Margaritas all day
Saturdays and Sundays $3 Tequila Sunrises and Build-Your-Own Bloody Mary Bar 11a.m.-3p.m.
*$18 Buckets all day, everyday. Mix and match 6 different beers (Bud, Bud Light, Coors Light, Miller Lite.)
Baker Street Pub and Grill
6333 Camp Bowie Boulevard
Fort Worth, TX 76116
Happy Hour Monday-Friday 2p.m.-9p.m.
$2.00 Select Domestic Drafts
$2.25 Premium Domestic Drafts
$2.00 Wells
$2.50 House Wine
$2.50 Select Calls
$3.00 Super Calls
$7.00 Select Domestic Pitchers
$8.00 Premium Domestic Pitchers
$3.50 Heineken & Heineken Light
*All day Sunday
*Sunday Bloody Mary bar 11a.m.-3p.m.

8.0 Restaurant and Bar
111 East 3rd Street
Fort Worth, TX 76102
817-336-0880
Happy Hour Monday-Friday 3p.m.-7p.m.
Tuesday
$2 Wells
$2 Domestic Drafts
$3 Draft Beers
$3 8.0 Signature Blue Things
$4 Martini of the Day
$5 Top shelf Margaritas
½ Price Appetizers
Fox Sports Grill
5471 Legacy Drive
Plano, TX 75204
972-312-1369
Happy Hour Monday-Friday 4p.m.-7p.m.
$1 Off Draft Beer (domestic and import)
$1 Off Well Drinks
$2 Off Wine by the Glass
½ priced full-portion select appetizers including Bleu Cheese Chips, Smoked Wings, Sliders, BBQ Chicken Nachos and Chipotle Pork Sliders
Snuffer's Restaurant and Bar
2408 Preston Road
Plano, TX 75093
469-467-9911
Happy Hour Monday-Wednesday 11a.m.-11p.m.; Thursday-Friday 3p.m.-7p.m.
$1.79 Coors Original
$2.59 Coors Light
$2.59 Miller Lite
$2.59 Shiner Bock Draft
$3.49 Frozen Margaritas
$3.19 Strawberry Margaritas
The Loophole Courthouse Pub & Grill
119 West Hickory Street
Denton, TX 76201
940-565-0770
Happy Hour Everyday 4p.m.-9p.m.
Monday $1 Domestic Drafts
Tuesday $2 Wells, $3 LIT's
Wednesday $2.50 Wells, $10 Domestic Buckets
Thursday $3 Chuggers, Blastitos and LIT's
Friday $2.50 Mexican Beers and $3.50 CuervoRita's
Saturday $3 Dollar Shots and LIT's
Sunday Happy hour all day, $3 Mimosas and Bloody Mary's
II Charlies Bar & Grill
809 Sunset Street
Denton, TX
940-891-1100
Happy Hour Everyday 2p.m.-8p.m.
$2.50 Domestic Drafts
$2.75 Wells
Monday $1 Domestic Drafts, $3 Bombito's
Tuesday $2 Wells, $2 Domestic Drafts
Wednesday $3 Select Irish Beer and Irish Whiskey, $4 Car Bombs
Thursday $2 Double Beam and Soda
Friday $4.25 Double Well's, $5 Domestic Pitchers
Saturday $3 You-Call-It's
Sunday $3 Mimosas and Bloody Mary's, $5 Select Pitchers
---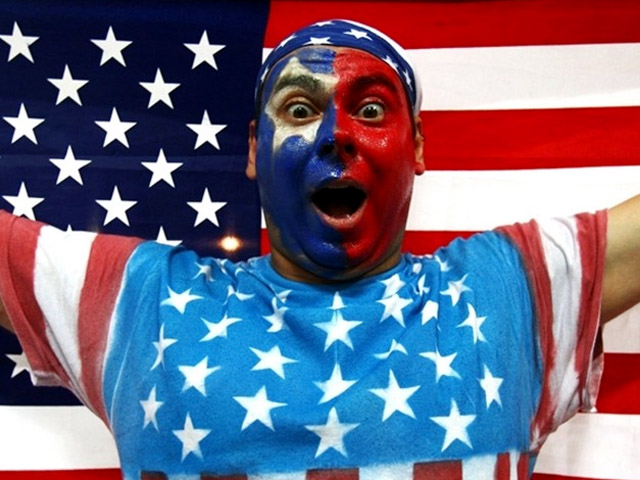 It's snow joke: The Vancouver Winter Games are here! Check out NBCDFW's full coverage, complete with amazing photo galleries, and more! Fan us on Facebook and on Twitter