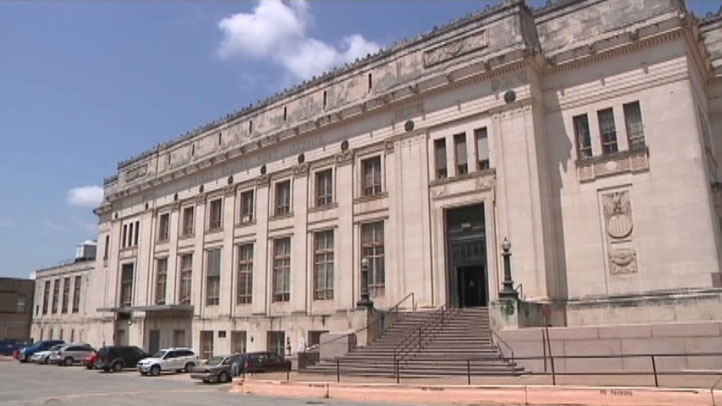 The south end of downtown Fort Worth has gotten a lot of attention lately with a new development in the works along Lancaster, along with the T&P Lofts and the Omni Hotel, but now attention has turned to the U.S. Post Office.
Built in 1931 the main Fort Worth Post office stands as iconic as it does historic. It is the only place where stamp collectors can find rare stamps these days without having to order them from Kansas City.
Gordon Hofstra has been coming to the post office from Decatur since the early 1970's. "It's just something that you can't replace, so they need to keep it, maybe not as a post office but at least keep the building as it is," Hofstra said.
Given the post office's growing financial problems, and the fact the top floors are used for storage, the day may soon arrive where letters don't.
Postal Service spokesperson Sam Bolen said there are no plans to close the facility, but that the service is looking at consolidating nationwide. As for whether the City of Fort Worth might purchase the building, Bolen said officials in Washington are waiting to hear from the city by July.
The city has expressed interest in possibly turning the post office into city hall or another public building. In 2004 the city commissioned a study to look at the feasibility of such an investment. City staff says that conversations are continuing with the Postal Service, but that the future of the building is uncertain.
Councilman Joel Burns, who represents the area, says buying the building right now is unlikely given the potential price tag and the city's budget constraints.
The building's architecture is appreciated by many, but the building's significance is bigger than just its design and age. The post office, and several surrounding buildings, were at the center of a landmark 1985 federal lawsuit that preserved the buildings and forced TXDOT to move Interstate 30 south of the buildings.
Jerre Tracy, the Executive Director of Historic Fort Worth, hopes that whatever happens down the road with the building that it stays in the public's hands.
"Everyone deserves a chance to look inside that building, and the nice thing is that opportunity seems to be out there," Tracy said.
And while some may not notice the plaques, intricate details in the ceiling and the little pieces of the past out on display, most residents and visitors can't imagine Fort Worth without it.
"You can't replace history," Hofstra said.