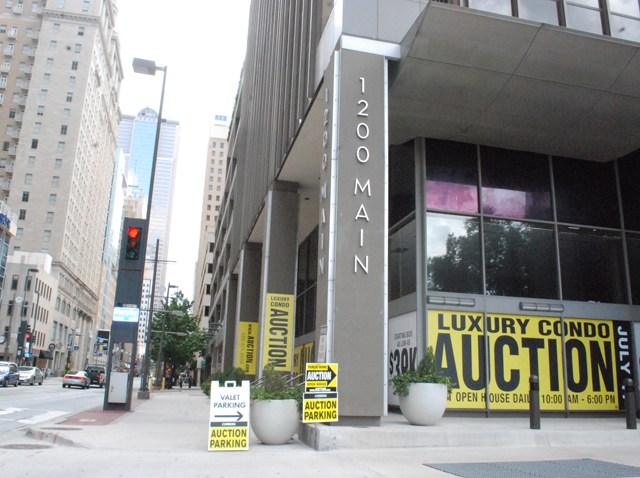 Downtown Dallas gained almost three dozen new residents this weekend.

Real Estate Disposition LLC said in one day all 35 select high-rise condominium residences at The Metropolitan in Dallas were sold.

Owners of the 4-year-old condo project hired the auction firm to move unoccupied units in the 25-story tower.

Several hundred people showed up to bid at Saturday's auction where the average sales price of each condo was $177,419.

Built in the '70s as an office tower and converted at a cost of $50 million into residential units, The Metropolitan has a mid-century modern aesthetic.

Residents of the newly-renovated building are privy to views overlooking the historic Davis Building, the Magnolia Hotel, the Mercantile Building, Reunion Tower, the SPG Building, the Wilson Building and the Santa Fe Building.