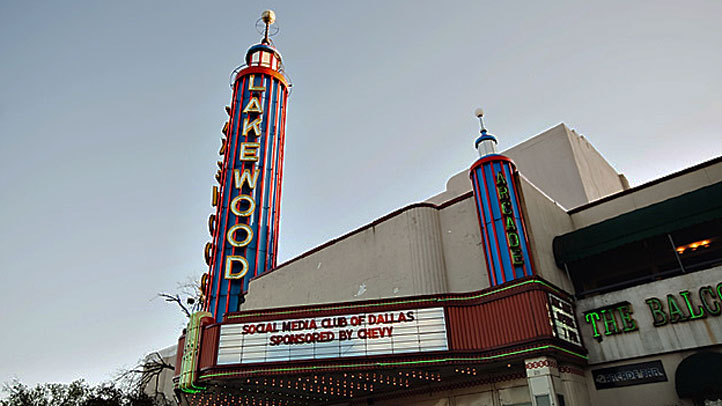 The historic Lakewood Theater is asking the community to help restore its iconic tower in east Dallas.
The tower hasn't been shining bright lately since the hail storm on June 13 pounded the neon structure.
Hail smashed the marquee into pieces and destroyed the building's electrical system. Repair costs have exceeded the theater's expectations and the theater needs contributions to preserve the neighborhood landmark.
The theater has partnered with JP Morgan Chase Bank to form the "Lakewood Theater Tower Fund."
The single-screen theater opened in 1938 and is home to movies, concerts, plays and festivals. The venue receives mass appeal from movie goers as the only single-screen movie theater in Dallas.